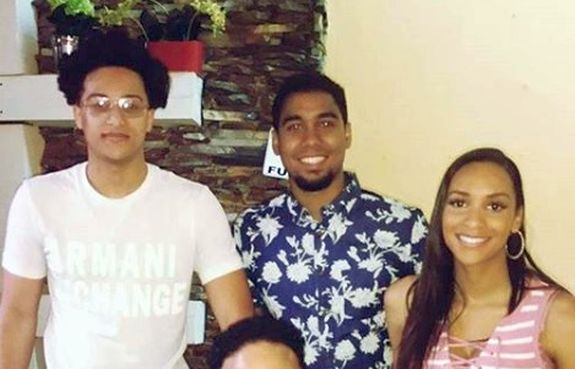 Chantel Everett's brother River is speaking out after Sunday's explosive episode of 90 Day Fiance: Happily Ever After? showed him getting into a physical fight with Chantel's husband Pedro Jimeno.
Fans watched as fists and (chicken legs) went flying at a family dinner on Sunday's episode of the TLC reality show. In a recent Instagram post, though, River explained what really happened that night.
"Pedro was doing this [points finger] and he told my parents to shut up," River said on Instagram Live. (The live broadcast was captured by the Instagram account @90DayFiance_ .)
"I said, 'You can't disrespect my parents like that,'" River explained. "He stood up, I stood up. People said it looked like I threw something—from where I stood up, I couldn't even see Pedro. All I did was hit the lamp, because I was getting frustrated. I don't wanna take it out on nobody else."
River said he actually wasn't trying to start a fight with Pedro.
"I'm actually mad," River said. "I don't regret it, but I'm mad at myself because nobody should get me out of my character."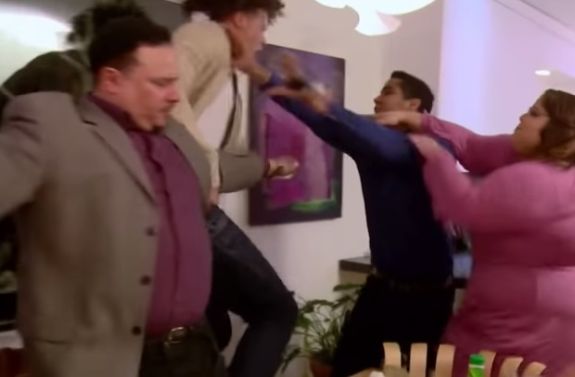 River is just one of the members of The Family Chantel who has made it clear that they do not trust Pedro. River and Chantel's mother has stated numerous times on the show that she feels Pedro is using Chantel to get his green card and to "harvest the American dollar."
As to how much damage he actually did to Pedro during the fight, River said he was unsure but, "I saw him holding his lip so I must've done something."
Neither Chantel nor Pedro have addressed the fight on social media. However, Chantel did post a selfie on Instagram thanking her fans for their support on Monday.
"I really appreciate the kind of encouragement that the majority of you offer," Chantel wrote.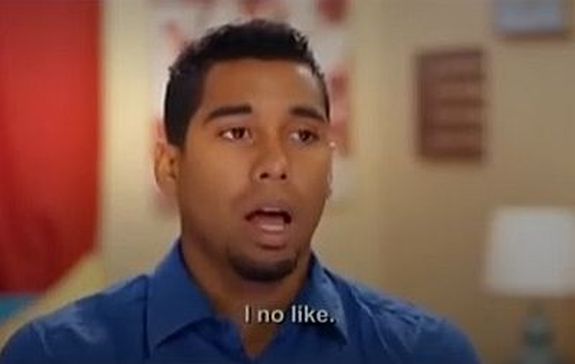 In the comment section of the post, a fan asked Chantel is the scene was scripted, to which Chantel replied that it wasn't.
Fans on Twitter seemed to think that the fight was definitely not staged.
"Ok. The fight between the Family Chantel and Pedro was real. Those were real words and real punches!" one person tweeted. "Chantel's mother was on the floor, literally. River pushed Nicole. Production got involved. Wowwwww!"
"It sucks the crew and family split up the fight!" another viewer wrote on Twitter "Boooooo to the crew! I wanted more drama!"
Watch River talk about The Family Chantel's fight with Pedro in the video below:
To read our "90 Day Fiance: Happily Ever After?" recaps, click here!
(Photos: Instagram, TLC)