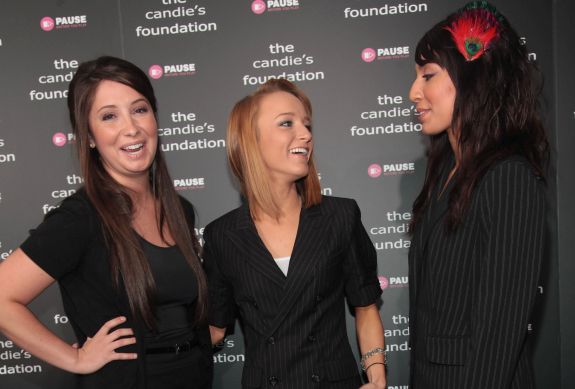 TMZ broke the news that Bristol Palin will be joining the cast of Teen Mom OG for the upcoming season– and The Ashley can confirm that this is 100 percent true!
The Ashley's 'Teen Mom' sources informed her earlier this week that Bristol was being added to the cast (but The Ashley always waits to get big scoops confirmed by multiple sources before posting).
The 27-year-old daughter of politician Sarah Palin was a teen mom, and is now the mother of three children. Her son Tripp (who was fathered by Bristol's ex-fiancé Levi Johnston) is nine. She also has daughters, Sailor, 2 and Atlee, 14-months with her soon-to-be ex-husband Dakota Meyer.  
The Ashley can confirm that Bristol has signed on to be the fifth cast member on 'Teen Mom OG.' She will join Catelynn Lowell, Maci Bookout, and Amber Portwood, as well as The Challenge star Cheyenne Floyd (whom The Ashley told you earlier this month was joining the 'OG' cast).
TMZ is reporting that Mackenzie McKee is also joining the 'OG' cast but The Ashley can confirm that's incorrect.  Cheyenne is still being added to the cast but Mackenzie is not.
"They wanted five girls, like they have for Teen Mom 2 because it's been working out well in terms of story lines," The Ashley's production source tells her.
As for the selection of Bristol, the "OGs" most likely found out today when TMZ broke the story.
"Amber, Catelynn and Maci did not even know," The Ashley's production source tells her. "It was kept under wraps because MTV was afraid that Sarah [Palin] would pull out, and MTV knew that the original girls would be upset. In fact, they even used a different name when discussing Bristol being on the show, to keep it a secret!"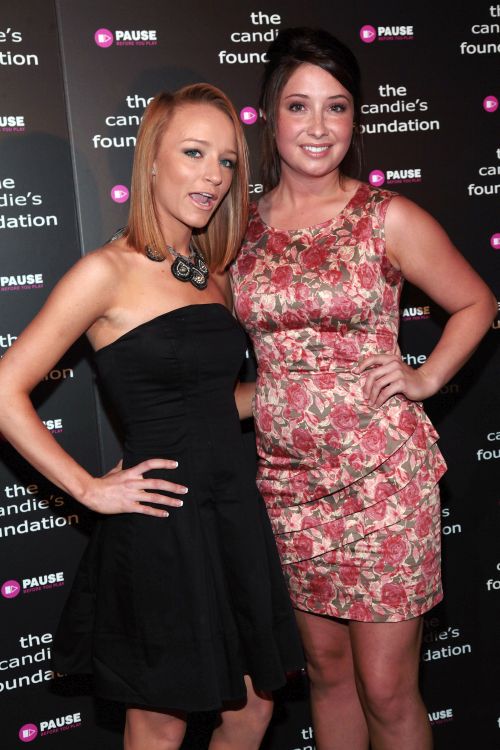 "MTV has been shooting with her already," the source tells The Ashley. "They've been out there filming her for the last few weeks under a code name. It's likely that someone in the Palin camp leaked the news to TMZ."
Maci, as well as Farrah Abraham, have met Bristol on multiple occasions. The trio appeared as part of a panel on teen motherhood back in 2010.
UPDATE: The Ashley's sources tell her that, at first, Bristol was cast because Maci was refusing to film.
"She basically told production and crew that she wasn't going to film if [her son Bentley's father] Ryan Edwards was filming because she didn't want his drug struggles to play out on TV anymore," The Ashley's crew source said. "She didn't want Bentley to be able to watch that go down."
The Ashley is not sure if Ryan is filming, but she can confirm that Maci is, indeed, filming for the next season.
"It worked out because MTV is happy to have five girls on the show now," the source added.
UPDATE #2: Cory Wharton, the baby daddy of Cheyenne, posted this tweet after news of Bristol joining the cast broke.
"Out with the old, in with the new. You guys are boring they want ratings," he wrote, seemingly in a message to the original 'OG' cast members. "I can't wait till I can really talk."
'Teen Mom OG' dad Tyler Baltierra retweeted Cory's tweet, adding, "Dude it's so true though."
UPDATE #3: Ryan and his wife Mackenzie have confirmed that MTV has booted them from 'Teen Mom OG!' Click here to read all about it!
(Photos: Getty Images)