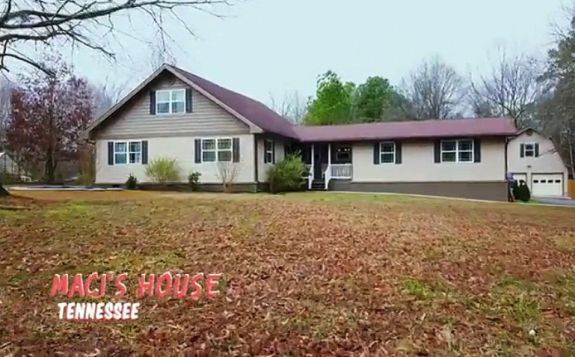 For just $370,000, you can snag a big piece of Teen Mom OG memorabilia!
The Ashley can reveal that the Tennessee home owned by Maci Bookout and Taylor McKinney is currently up for sale. The house has been prominently featured on several seasons of 'Teen Mom OG'. (In fact, viewers watched as Maci and Taylor first looked at the house during an episode of the show.)
The five bedroom, three bathroom home sits on 1.8 acres of land, and boasts a pool and kid's play area (to entertain your own gaggle of 'oopsie babies'). There's also a finished office above the garage that you can run your own lifestyle clothing brand out of! 
The current real estate listing does not mention the fact that the home has been on 'Teen Mom' or who its famous owners are. However, it does state that it was purchased by Maci in 2016 for $329,000.
As 'Teen Mom OG' viewers know, Maci and Taylor's home has plenty of durable kitchen counter space (that has outlasted countless Bud Light bottles being set on top of it!) There's also a formal dining room that can seat up to 12 random friends, and a master suite where you can create plenty of "oopsie babies" of your own!
You can lounge in the "massive dining room" and discuss your baby daddy drama, or sit in your above-ground hot tub and talk about your ex's new wife's letter-writing habit!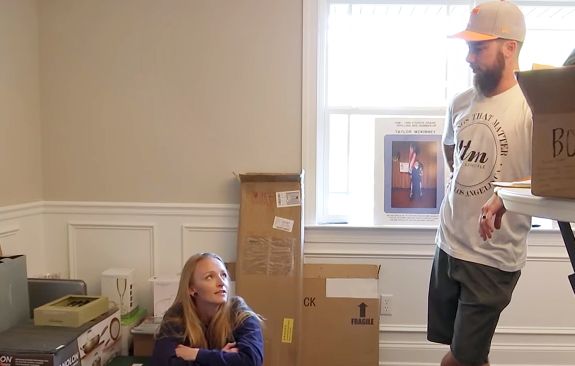 From what The Ashley hears, Maci and Taylor decided to move because they found another home nearby that they were in love with. Their decision has nothing to do with Maci's ex, Ryan Edwards, or the restraining orders that Maci and her family currently have against Ryan. They are staying in the same general area, from what The Ashley hears.
Maci's house has been on the market for about a week, and was still up for sale at press time.
The Ashley is not posting the real estate listing for Maci's house; however you can take tour of Maci's up-for-sale "crib" by watching this video hosted by her son, Bentley.
(Photos: MTV)