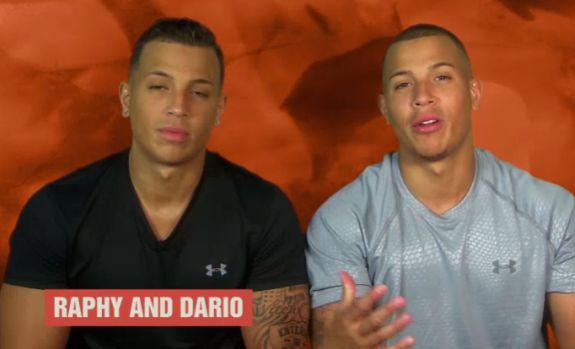 After six seasons of match-up ceremonies and trips to the truth booth, the producers of MTV's hit dating show Are You The One? are looking to shake things up a bit!
Though the Season 7 premiere is still a couple of weeks away, the show's production company, Lighthearted Entertainment, is already hard at work searching for the next batch of unlucky-in-love singles, and according to the casting application, the show is seeking twins and sexually-fluid individuals for upcoming seasons.
"This season, in addition to our usual hot singles, we are particularly interested in casting sexually fluid individuals," one of the website's applications reads. "If you are over the age of 21 and open to dating all genders, please apply now!"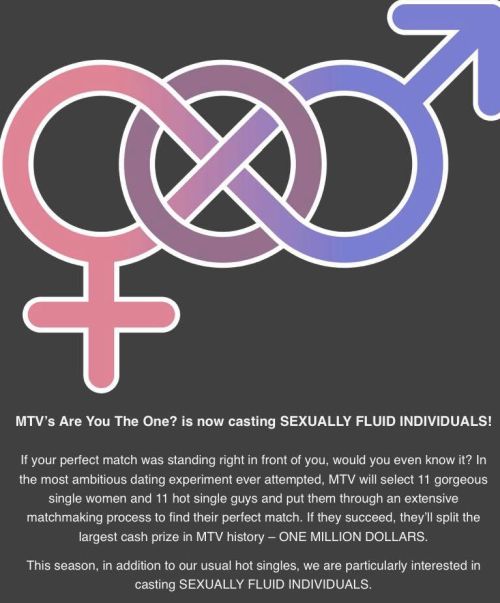 Another application on the site states that the show is also seeking to cast twin participants, however, it doesn't specify whether the pairs have to be fraternal or identical.
A casting agent confirmed to The Ashley that the sexually-fluid participants and the twins are for two different seasons of the show.
For the singles who are neither twins nor sexually-fluid, both applications note that Lighthearted Entertainment is still doing regular casting for the show.
Season 7 of 'Are You the One' returns August 15 on MTV. In this season, viewers will see singles search for love in Kona, Hawaii—the same spot where Season 3 took place. Hopefully Kona turns out to be as lucky for the Season 7 crew as it was for their predecessors who, despite taking a $250,000 hit due to a blackout, were able to identify all perfect matches in the final ceremony.
Although it is not yet known which season the sexually-fluid and twin hopefuls are trying to appear on, at press time, Lighthearted Entertainment was still looking for both types of participants. (If you want to apply, click here!)
(Photos: MTV, Facebook)