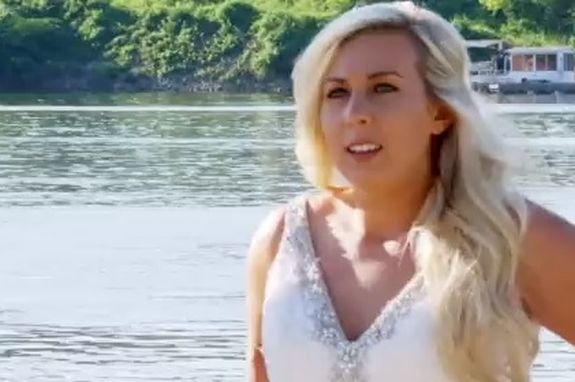 Mackenzie Edwards has announced that she has a new career…and it's no surprise that the wife of Teen Mom OG dad Ryan Edwards is attempting to make money to support her family, given that her hubby is reportedly in nearly $120,000 in debt!
Radar Online broke the news on Tuesday that Ryan reportedly owes over $119,000 in tax debt to the IRS. A clerk for the Hamilton County, Tennessee, Register of Deeds, confirmed to the site that the IRS issued Ryan a $119,416.24 tax lien in March that remains unpaid as of today.
Since Ryan is fresh out of the slammer and currently unemployed, Mackenzie is trying to finance the family with her new wedding planning business!
The pregnant former 'Teen Mom OG' star (who, along with Ryan, got the boot from the show last month), announced earlier this week that she is now a wedding planner.
If you've ever dreamed of getting married on the lawn of an aquarium with only your parents and dog as witnesses, or fantasized about having a wedding in which your fiancé gets smashed, Mackenzie can make your wedding dreams come true!
Pregnant Mackenzie–who planned her first wedding that took place days before Ryan was shipped off to rehab, and her second "do-over" wedding last year– announced her new venture on her website. Mackenzie Edwards Wedding and Events is currently booking events for Fall 2018.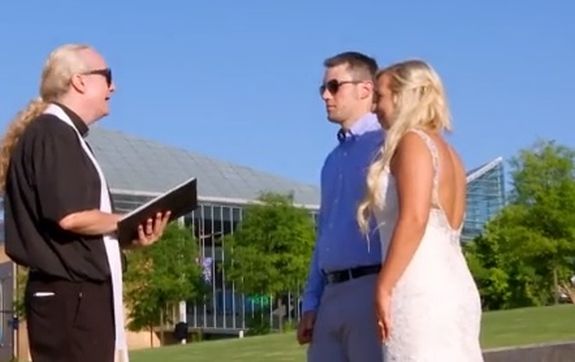 On her website, Mackenzie explained why you should allow her to plan your dream wedding.
"Sometimes it can be hard to take all of the thoughts, dreams, and visions in your head and turn them into reality," Mackenzie wrote. "That is where I step in. From start to finish, whatever your needs may be, I will be here to help and guide you every step of the way. The stress of planning your own wedding can take a toll on one's self and really take away from the whole experience. With my help, we can partner together to create you the wedding of your dreams and alleviate the stress factor therefore creating a priceless and winning combo."
Mackenzie also threw in a little background info about her personal life.
"When I am not compulsively planning, you can find me hanging out with my family at our fave hot spot– the lake," Mackenzie wrote on her website. "I have a family FULL of boys (including the dog) so being able to express my femme, creative side is such a breath of fresh air."
Currently, Mackenzie offers four wedding packages from "The Chocolate Chip" for $150, which includes a 30 min skype/phone consult and a two-hour session to get your plan on paper, to The Neapolitan for $1,500.
That $1,500 gets you, according to Mackenzie, PEACE OF MIND, access to her "little black book" of vendors, two in-person consults, unlimited contact via email, professional input regarding details, full day event and rehearsal coordination, site visit, vendor/venue coordination, distribution of final payments, conflict resolution experience, feedback regarding setup and arrangement, detailed management of decor placement, and more!
Mackenzie says her dream is to "see your dreams come true."
Fans had a mixed reaction to Mackenzie's new venture. After she posted about it on her Instagram account, she did receive some support, but many questioned if Mackenzie was actually qualified to be an event planner, given that she has no actual training outside planning her own three weddings. (She had two weddings with Ryan, and one with her ex-husband Zach Stephens.)
"Eh you have zero experience," one person wrote in the comment section of Mackenzie's post. "Did you just sit one day thinking hmmm what would be fun to try and do? I know a wedding and event planner! No. That's not how it works. No one's going to sit there and waste hundreds of thousands of dollars on someone who has no clue what they're doing."
"Your wedding was a mess your groom was so effed up and inebriated that I don't know if you should be a wedding planner," another person wrote.
In the comment section of her post, Mackenzie assured nay-sayers she had planned "several" weddings in the past and that she has a portfolio she can show them.
In case you were wondering, Mackenzie would have to sell about 79 of her most-expensive wedding planning packages in order to pay off her husband's $119,416 tax lien!
RELATED STORY: 'Teen Mom' Weddings: By the Numbers 
(Photos: MTV, Instagram)