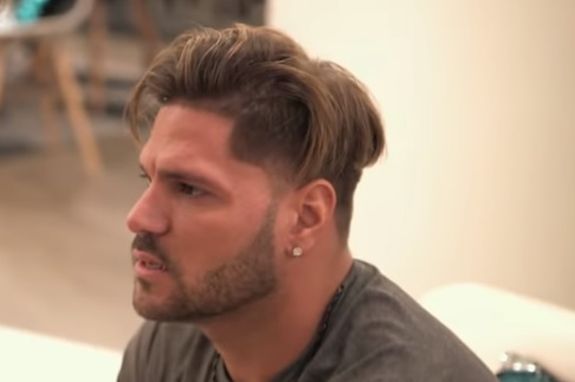 The cast of Jersey Shore Family Vacation has been making the media rounds for the past few weeks to promote the second season of the show, which premieres tonight. However, Ronnie Ortiz-Magro has been noticeably absent from the recent cast appearances–which include live specials on MTV and last weekend's MTV VMAs.
Fans worried that Ronnie may have gotten up to some more hijinks–or worse, had quit the show. The speculation eventually led Ronnie to take to social media to let his followers know why he's gone M.I.A. lately.
"Everyone keeps asking where I've been, why wasn't I at the #VMA's or other #JSFV events with my lovely cast mates. I've chosen to take some time off to be a father to my beautiful daughter," Ronnie wrote on Instagram. "I've got to experience everything in my life thankfully because of #JS & #MyFans. There's nothing that can replace the feeling of being a father. Thank you for all the love & support and no I have not quit #JS."
"I am just choosing to take time so I can watch my daughter grow and be apart of a life not just in her life and be an amazing father," he continued. "I rather be there for her in person than have to watch her grow through Text messages & IG posts. I can give her everything in the world but if I can't give her a relationship or a bond than all of this is for nothing at the end of the day."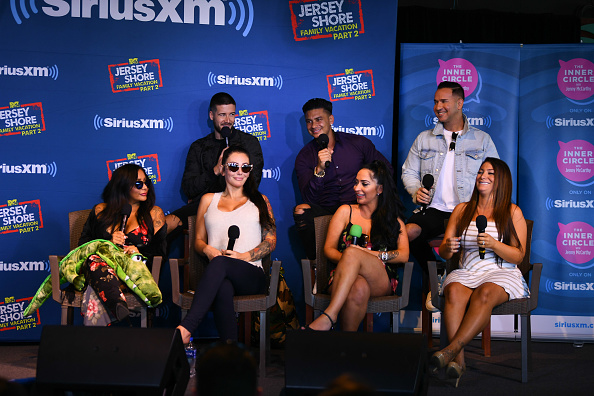 This isn't the first time Ronnie has been absent from 'Jersey Shore Family Vacation' events. Back in June, when the rest of the cast was filming for Season 2 in Seaside Heights, New Jersey, Ronnie wasn't there. It is not yet known how his absence will be explained on the show, but the filming took place right after Ronnie was involved in a dramatic domestic dispute with his baby mama (and on-and-off-again girlfriend) Jen Harley.
Ronnie was reportedly dragged by Jen's car as she allegedly tried to drive away. At the time of the Seaside Heights filming, Us Weekly reported that Ronnie was busy "recovering from his injuries."
Ronnie's epic fights with Jen have made tabloid headlines for months. (Who could forget their April altercation that was broadcast on Instagram Live?!)
Things between Ronnie and Jen seem to be better these days, however. In fact, while his 'Jersey Shore' cast mates were out promoting 'Family Vacation' Season 2, Ronnie was vacationing with Jen and his daughter in Puerto Rico.
Earlier this week, Ronnie posted a photo of himself and Jen riding a jet ski. He captioned the photo, "double trouble," which is, of course, the understatement of the year. Jen also posted photos from the trip.
'Jersey Shore Family Vacation' Season 2 premieres tonight on MTV.
Get a sneak peek of the new season by watching the video below!
(Photos: MTV, Dave Kotinsky/Getty Images, Instagram)