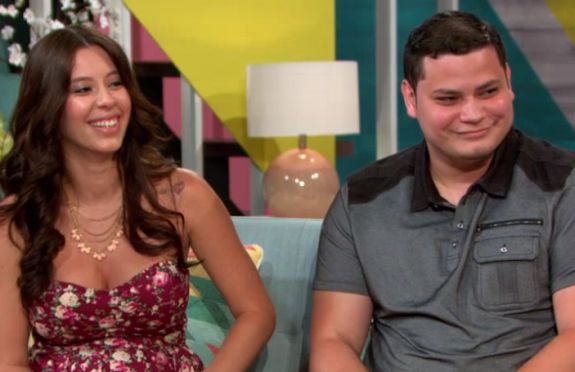 The cast list for the ninth season of Teen Mom 2 just got a little longer!
The Ashley can exclusively reveal that Jo Rivera and his fiance Vee Torres have been filming for Season 9, despite stating months ago that they were done with 'Teen Mom 2.'
The Ashley's behind-the-scenes sources tell her that, even though Jo and Vee quit the show, the show's producers continued to pursue them and eventually offered them a contract they were happy with.
"They renegotiated both of their contracts," one source tells The Ashley. (Since Jo and Vee are not principal cast members, their salaries can be adjusted, unlike the main four girls, who, due to a most favored nations clause in their contracts, must all make the same amount.)
Vee proclaimed on Twitter back in May that Season 8B would be her last, while Jo told producers after the violent Season 8B Reunion taping that he, too, was done with the show.
"The producers had to reassure Jo that there would be no more violence on the show or around his kids," the behind-the-scenes source tells The Ashley. "He was very upset after [the Reunion] and the producers spoke at length with him to try to make it right."
A report from The Hollywood Gossip back in June said that Jo was pulling Isaac, the son he shares with ex Kail Lowry, off of 'Teen Mom 2' as well. However, his position on that has since changed.
"Isaac has been filming, both with Kail and with Jo," the source says. "He will continue to be on the show, at least for now."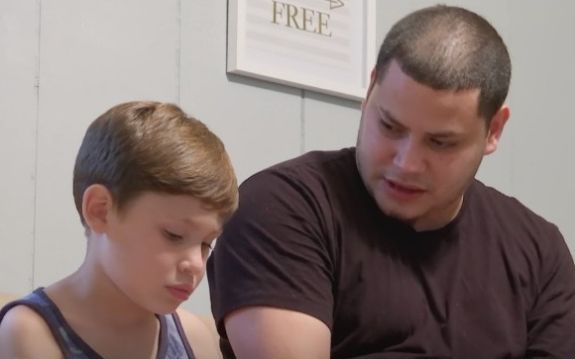 Jo and Vee are due to get married very soon, but, from what The Ashley hears, they are still not allowing MTV to film their wedding for 'Teen Mom 2.'
However, due to the pre-wedding stuff that may be filmed, Jo's parents may appear on the show. The Ashley's sources tell her that Janet and Eddie Rivera are currently still under contract with MTV, despite the fact that they haven't appeared on the show for years.
"They have not filmed yet, but they are contracted– and have been since the beginning of the show– just in case," the source said of Jo's parents.
To catch up on other recent 'Teen Mom 2' news, click here!
(Photos: MTV)