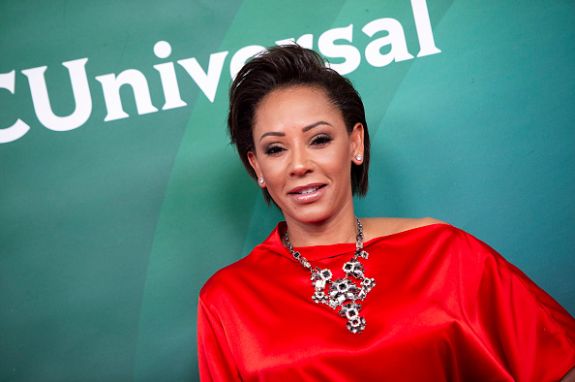 Mel B says she will be heading to rehab in the next few weeks.
The America's Got Talent judge opened up about the Post-Traumatic Stress Disorder (PTSD) she says she was recently diagnosed with following her messy divorce from Stephen Belafonte, which Mel says left her "financially battered."
In a new interview with The Sun, Mel B said that she is going to a treatment center to deal with her issues with sex and alcohol.
"The past six months have been incredibly difficult for me… Sometimes, it is too hard to cope with all the emotions I feel," Mel told the UK newspaper. "But the problem has never been about sex or alcohol — it is underneath all that. I am fully aware I have been at a crisis point. No one knows myself better than I do – but I am dealing with it.
"I have made the decision to go into a proper therapy program in the next few weeks, but it has to be in the UK because I am very, very British and I know that will work best for me," she added.
The finale for 'America's Got Talent' Season 13 is scheduled to air on September 19, so it is unknown if Mel B will appear on the episode. She did not specifcy when she plans to head to the treatment facility.
The former Spice Girl told The Sun that she has been using alcohol and sex to help her deal with her PTSD.
"I am being very honest about drinking to numb my pain, but that is just a way a lot of people mask what is really going on," Mel B said. "I am still struggling, but if I can shine a light on the issue of pain, PTSD, and the things men and women do to mask it, I will do [it]. I am speaking about this because this is a huge issue for so many people.
"I'm not perfect, and I have never pretended to be," she added. "But I am working on being a better version of myself for my kids — whom I love more than life itself — and for all the people who have supported me."
Mel B clarified during an appearance on The Ellen DeGeneres Show that her interview with The Sun may have been taken a bit out of context. She stated that she has been in therapy for over nine years.
"No I'm not an alcoholic, no I'm not a sex addict," she told Lea Michele, who was guest-hosting on 'Ellen.' ""You know, I was with the same person for 10 years, and that was quite a turmoil, very intense. That's all I can say about it. I'd like to say a lot more, but on this show, let's keep it PC. But … I did kind of have to ease my pain. I suffer a lot from PTSD."
After opening up about her rehab plans, Mel B's mother, Andrea Brown, tweeted her daughter words of support.
— Andrea Brown (@ANDREA_m_BROWN) August 26, 2018
"I'm so proud of my daughter," Andrea wrote. "She has the courage to face her demons head on and deal with them. I know what hell she has been through and I know what trauma she has suffered and still suffers. Do not judge because so many people have PTSD and try and numb the pain any way they can. I am proud of her honesty and I am proud my daughter speaks out on a subject that affects so many people."
Watch Mel B discuss her reasons for seeking treatment in the video below:
(VALERIE MACON/AFP/Getty Images, Instagram, Twitter)