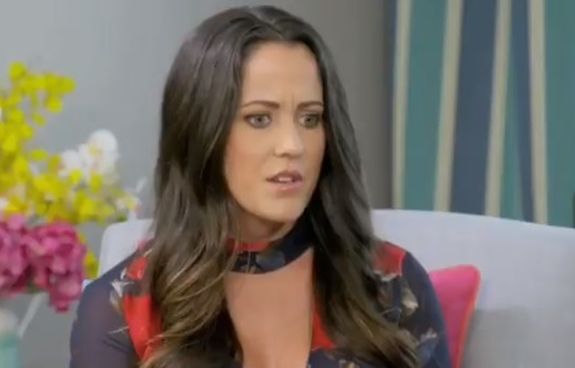 Teen Mom 2 star Jenelle Evans says her husband David Eason can't help that he has negative feelings about the LGBTQ community because he was raised to dislike "those people!"
During an interview with Dr. Drew Pinsky that aired during the Season 8 Reunion special, Jenelle discussed the David's homophobic Twitter rampage from February, which ended up getting him booted from 'Teen Mom 2.' (Shortly after David tweeted hateful things about the LGBTQ community, MTV released a statement letting fans know that the network was "ending our relationship with him.")
"It's been the way he was raised," Jenelle explained.
When Dr. Drew brought up the point that people can change their thoughts on something, even if they were raised a certain way, Jenelle got defensive.
"His kids didn't hear him say that!" she said. "He typed it."
Besides, Jenelle said, "He doesn't run around the house saying, 'I hate gay people!'"
Earlier in the interview, Jenelle stated that David's views on the LGBTQ community have not changed.
"He still feels the way he feels. He thinks he shouldn't have said it the way he did. But he still stands by his views. He deleted [his tweets] right afterwards, he said he was sorry, and he still hasn't been on Twitter," she said.
In the days following David's Twitter rant, Jenelle attempted to explain away what David said.
"David didn't understand how offensive people would get or how Twitter even works," Jenelle told TMZ in February. "Now that he realizes his voice is very strong within media/tabloids he has deactivated his account. He agrees he will keep his comments to himself from now on."
Jenelle told Dr. Drew that David could have continued to spew hateful things about the LGBTQ community online, but he didn't!
"He can still go online right now and rant all he wants," Jenelle said. "He still doesn't."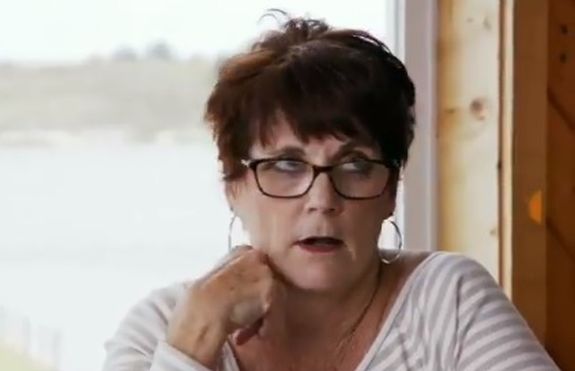 When Dr. Drew asked Jenelle if she thinks David will ever change his hateful views on the LGBTQ community, Jenelle implied that it's unlikely.
"He doesn't hate those people!" Jenelle protested.
For once, Dr. Drew was not letting Jenelle off the hook.
"Then why does he spew hate?" Dr. Drew asked.
"No, he just says he doesn't want his kids to grow up and be that way!" Jenelle responded, before busting out what may be the most ridiculous analogy ever to roll out of her mouth.
"It's just like when you don't want your kid to grow up and be, like, a doctor," she said. "'I don't want you to be doctor, I want you to be in the military.' Some dads are just like that."
You know…same/same…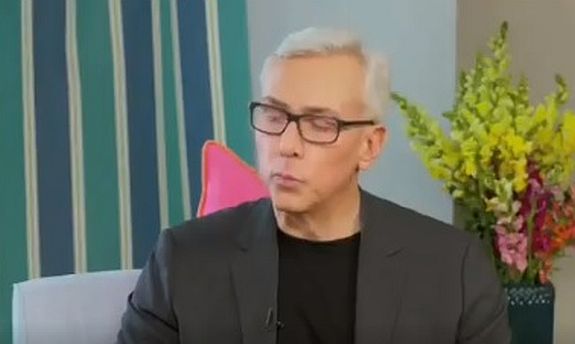 Dr. Drew then asked Jenelle how David would feel if one of their children came out to him as gay.
"He said that, you know, he'll still love them, still adore them but he just wouldn't support, wouldn't agree with their lifestyle," Jenelle said.
Jenelle added that she "didn't think" that David would use hurtful language toward his own kid if they came out as gay. (As you may remember, David compared gay people to flea-covered dogs, claimed that homosexuals—- or "homos" as David referred to them during his Twitter rant—- are "abominations" and the product of bad parenting, among other things.)
Jenelle told Dr. Drew that she has told David to shut his trap on the subject, at least publicly.
"We've discussed it," Jenelle said. "I said, 'You know you don't need to be as outspoken."
After his firing, David insisted that he wasn't actually fired (read all about that here), even though he has been using contradicting statements in his online rants ever since.
As The Ashley previously told you, Jenelle has finally signed on to star on 'Teen Mom 2' Season 9, which is currently filming, but David will not be filmed and is not allowed to be on-set during filming. He is also not allowed to attend any tapings or reunions with Jenelle.
RELATED STORY: Jenelle Evans & David Eason Insist He Wasn't Fired From 'Teen Mom 2': Here's the Real Story (Exclusive) 
(Photos: MTV, Instagram)