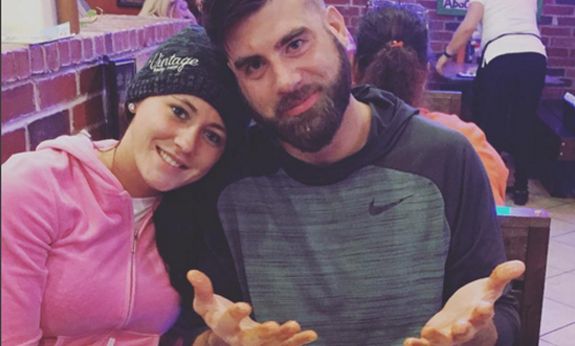 Days after Teen Mom 2 star Jenelle Evans attempted to defend her husband's hateful words about the LGBTQ community, David Eason took to social media once again to remind everyone that he's standing firm in his homophobic beliefs.
On Wednesday, David posted an image to Instagram with the message "Straight Pride, it's natural, it's worked for thousands of years and you can make babies."
As if David's "message" wasn't clear enough, he accompanied the post with a very David-like caption.
"For the people who get offended when you call them what they identify themselves as… I'm also proud to be a white man, a southerner and a redneck! #pride."
Naturally, David's post struck a nerve with quite a few of his followers.
"I'm proud of who I am, I am someone who respects others and their lives without degrading them," one comment read.
"I just think it's an issue and it's not really pride when you have to attack somebody else's life style to have pride in your own," another person wrote.
David responded to some of the nay-sayers in the comment section of his post.
"So I can't be proud of who I am?" David wrote. "I said I'm proud to be white, I didn't say I'm racist. My sister is married to a black man you fol. Go gag on someone else's burrito."
In response to the backlash he received for the post, David followed it up with an apology—just kidding! Instead, he posted a selfie featuring his caveman beard and middle finger.
"To all you sensitive b*tches with feelings who unfollowed me today… This is for you, sit on it and twist," he wrote. (He later deleted the caption but the photo remains.)
Yet again, people took to the comments to share their thoughts on David and his less-than-friendly words.
"You must have an awful lot of demons," one follower wrote. "What you keep posting and putting out there is nonsense. Looks like you need to do some deep soul searching or something. Sit on that and twist it!"
As for David's better (we guess?) half, she appears to be standing by her man. In addition to telling Dr. Drew during this week's reunion special that David's hate-laced tweets are not his fault because, "it's been the way he was raised," Jenelle went on to like her husband's controversial posts about white- and straight-pride.
Jenelle did attempt to clear her husband's name during her interview with Dr. Drew, though. When Dr. Drew asked Jenelle if she thinks David will ever change his hateful views on the LGBTQ community, Jenelle implied that it's unlikely.
"He doesn't hate those people!" Jenelle oh-so-eloquently-stated during the episode. (In case you were wondering, by "those people," Jenelle was referring to members of the LGBTQ community.)
"He doesn't run around the house saying, 'I hate gay people,'" Jenelle added.
As 'Teen Mom 2' viewers will remember, David has used gay slurs in the past on-camera. During the Season 8A Reunion in 2017, David used a gay slur toward Dr. Drew, and his comments were caught via backstage cameras.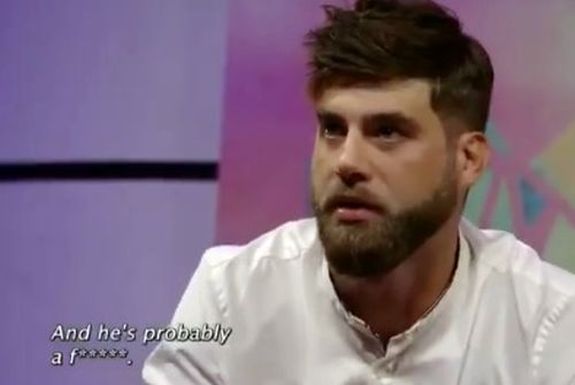 David will not be on camera (or allowed on-set) during 'Teen Mom 2' Season 9, which is currently filming. David was given the boot from MTV following his homophobic Twitter rant in February. As The Ashley previously told you, Jenelle fought hard to get David back on the show for Season 9, or to at least have him be allowed on-set with her during filming, but the network refused to budge.
(Photos: MTV, Instagram)