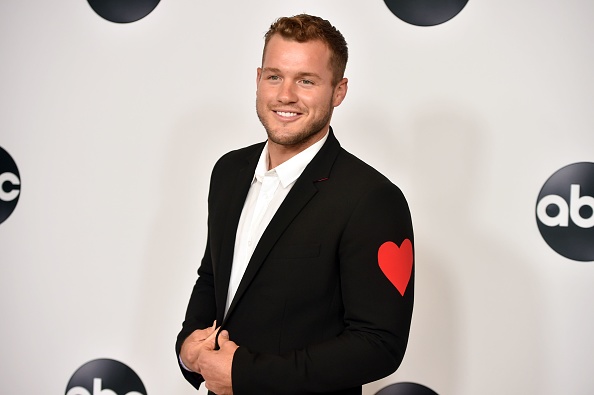 It's official: Colton Underwood has been named the next Bachelor.
The former football player-turned almost Becca Kufrin fiance-turned Bachelor In Paradise trainwreck appeared on Good Morning America on Tuesday to confirm the rumors that he will be the one handing out roses next season.
During his 'GMA' interview, Colton– who we just saw break up with Tia Booth on 'Bachelor in Paradise'– confirmed that Tia will not be making an appearance on his season of 'The Bachelor.'
"We are finally on the same page for the first time in our relationship," Colton said. "We are just good friends."
Tia also let everyone know that she is happy for Colton, but they shouldn't expect to see her mug pop up on Colton's season.
"Congratulations @Colt3FIVE," Tia wrote on Twitter after Colton was announced as the new 'Bachelor.' "I hope your season is full of protein powder, puppies, and naps!
"And NO I will NOT be a contestant on Colton's season. Lord bless," she added.
"I'll always love him," Tia recently told Us Weekly. "I think he'll always love me, just in a friendly way."
Colton's other famous exes– Becca and Olympic gymnast Ali Raisman— have yet to speak out about Colton becoming the new 'Bachelor.' (However, in a recent interview, Becca stated that she was hoping another one of her former suitors, Jason Tartick, was chosen for the job.)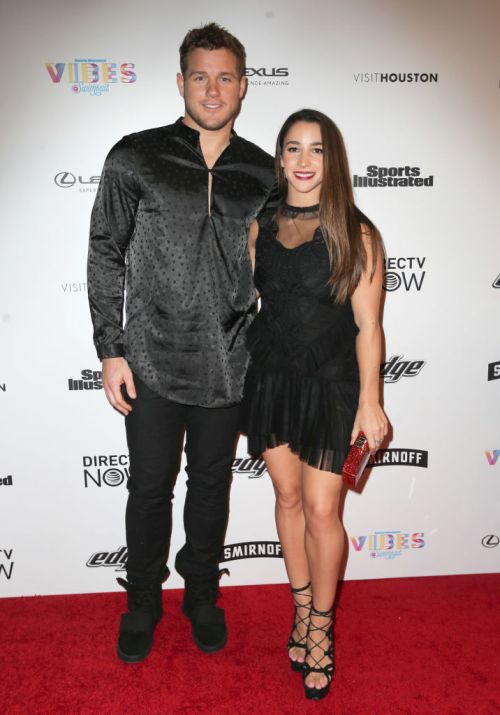 At 26 years old, Colton is the second-youngest 'Bachelor' in the show's history. Season 5 star Jesse Palmer was the only 'Bachelor' who was younger during filming. (Jesse was 25 during his season.)
Colton, who revealed during on The Bachelorette that he is still a virgin, received a mix of positive and negative reactions from fans and fellow members of Bachelor Nation after the announcement.
Former 'Bachelor' Sean Lowe (who was billed as 'The Virgin Bachelor' during his season due to his reborn Christian status), congratulated Colton on his new gig (while also reminding 'Bachelor' fans who were upset about the choice to chill out).
"I'm bummed about 'The Bachelor' decision too," Sean wrote. "I asked ABC to choose me again but this time cast 25 puppies instead of women. They told me to stop calling them. Also, I'm sure @Colt3FIVE will do great. Lastly, it's a TVshow, not a Supreme Court nomination. Calm down people."
"Virgins unite!" Colton responded.
During his GMA interview, Colton said that he needed to go through all the drama he experienced on 'The Bachelorette' and 'Bachelor in Paradise' in order for him to be in a place where he could become 'The Bachelor.'
"I think it took all of that to get to where I am now, and know who I am as a person and know what I want in a life partner," he said.
Colton discussed what kind of girl he was looking for.
"You just have to be passionate about something," he said. "Sports was my passion growing up just because I saw how it transformed my life. Be passionate about something, have a passion and be a good person."
Colton also stated that he hopes to end his season of 'The Bachelor' with a proposal.
"That's what I'm looking forward to– being engaged and getting married shortly after that."
Watch the video below to see part of Colton's 'Bachelor' announcement on 'Good Morning America.'
Colton tells all with @michaelstrahan and gets some advice from former @BachelorABC & @BachParadise contestants: https://t.co/VWRnMFrK1s#TheBachelor@Colt3FIVE! pic.twitter.com/2B5XN5rFqB

— Good Morning America (@GMA) September 4, 2018
RELATED STORY: What It's Really Like to Audition For 'The Bachelor': A First-Person Account of What Happens At a 'Bachelor' Casting Call
(Photos:  Robyn BeckK/AFP/Getty Images; Instagram; Bob Levey/Getty Images for Sports Illustrated)