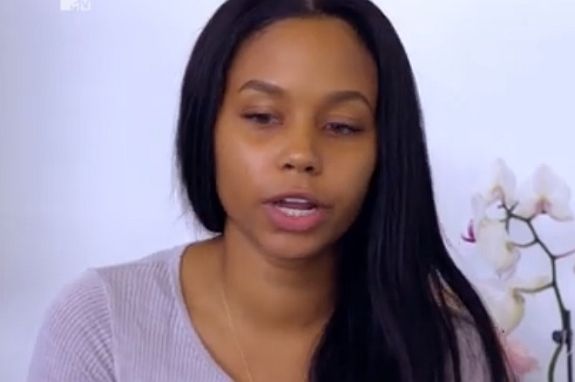 Cheyenne Floyd was officially introduced as a cast member for the upcoming season of Teen Mom OG earlier this week (even though The Ashley told you about her casting way back in June!) On Wednesday, Cheyenne spoke out about why she agreed to do the show, despite the fact that she is not, and never was, a teen mom.
She also finally addressed the controversial tweets she had posted years ago that discussed how much she "wanted to kill every white person" she saw, etc.
(The tweets were posted by Cheyenne back in 2011 but were discovered on her Twitter timeline shortly after The Ashley broke the news that Cheyenne and her baby daddy Cory Wharton had been chosen for 'Teen Mom OG.')
Cheyenne took to her Instagram Live to explain the hate-filled tweets.
"As a mom of a baby with a biracial dad, and a member of a new blended, mix-raced family, I am so sorry that these messages resurfaced, and they do not represent me at all," Cheyenne wrote.
As The Ashley previously reported, in 2011, Cheyenne tweeted, "My mom said I can't see [the movie] 'The Help,' she knows I already have a problem with white people."
She later posted, "Last night I saw ['The Help'] and I wanted to kill every white person I saw."
That same year, Cheyenne retweeted a shocking tweet.
"[Cheyenne] and [redacted] are the only Nazi-loving, black power-having, 'kill-a-white-baby-if-I-could' people I can accept & adore."
She also tweeted (from her own account) in 2012, "This little white kid told me I looked like a cat today. I shoulda kicked him in his head."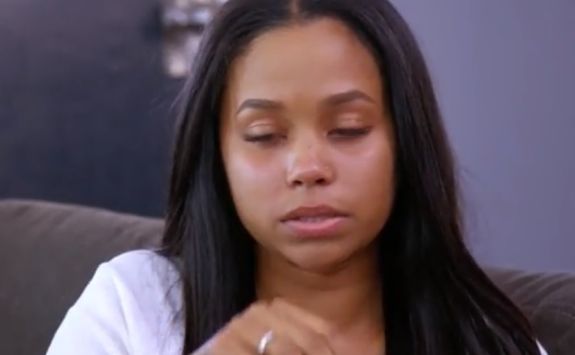 In her Instagram Live message, Cheyenne explained the tweets away by stating that they weren't her words…or something. (We can assume she is talking about the retweeted message about killing white babies…)
"They came from a shared social media account (with many users), during my teenage/college years," Cheyenne wrote. "Although I didn't write them, they were in poor taste and hurtful. Through this experience I have grown up so much and thank God every day for the woman I'm becoming."
In the same message, Cheyenne stated that she had been hit with a lot of negativity since MTV confirmed The Ashley's casting report. Many of the show's fans were upset that Cheyenne had been cast on 'Teen Mom OG,' even though she gave birth to her daughter Ryder when she was 24 years old.
"I know I was not a teen mom, as did MTV when they reached out to me," Cheyenne wrote. "As a young mom, I have had to overcome many struggles and face similar issues. It was my hope that my willingness to do the show and share my personal life and struggles could possibly help someone else."
Cheyenne also stated that she wanted to use the very public platform to discuss the rare genetic disease that Ryder has. (At two days old, Ryder was diagnosed with VCLAD— an inherited disease that prevents Ryder from breaking down certain fats and converting them into energy.)
"I also want to bring awareness to my daughter's medical condition, which has very little funding and research," Cheyenne wrote.
The first episode of 'Teen Mom OG' featuring Cheyenne (and bonus mom Bristol Palin!) airs October 1 on MTV.
Watch the 'Teen Mom OG' trailer featuring Cheyenne and Bristol (and the original three girls) below:
New challenges. New moms. New beginnings. ?

A whole new #TeenMomOG. Coming Monday, October 1st at 9/8c on @MTV. pic.twitter.com/XGDjqQWCvU

— #TeenMomOG (@TeenMom) September 10, 2018
(Photos: MTV, Instagram, Twitter)