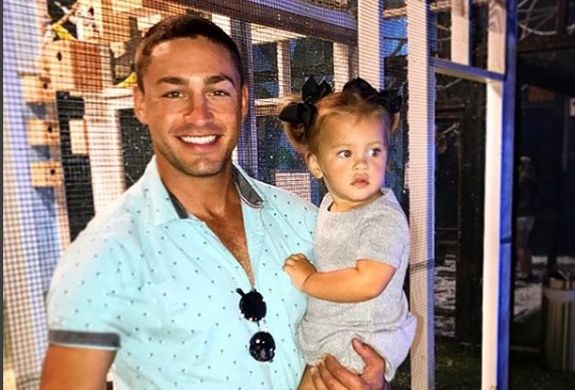 The Challenge star Tony Raines is speaking out in response to a story that broke last week regarding the custody battle for his daughter Harper, whom he shares with his former Real World co-star, Madison Channing Walls.
In an Instagram Live video posted Friday, Tony told his side of the custody drama and denied some of the claims being made by Madison's family about his lack of parenting.
"I didn't want people to think I was going radio-silent on this for the wrong reason," Tony said. "There's so much more I can say, but I have to be careful and tread lightly.
"I just believe if a mother is not capable … or signs her rights over and is not going to raise her child, then the father deserves that opportunity. That's an opportunity I would love to have and that's why I'm fighting and going to court."
Last week, Radar Online reported that Madison had signed over custody of two-year-old Harper to her parents, Cally and Michael Shapshak, amid rumors of a drug relapse. (Madison has been open about struggling with a heroin addiction in the past, but has denied a recent relapse.)
Texas court documents obtained by Radar stated that Cally and Michael asked the court to grant them sole custody of Harper from Madison and Tony. Madison's response to the petition, filed in July, stated, "I want my parents to have custody of my daughter."
Tony, on the other hand, does not agree that Madison's parents should have full custody of his daughter. In his Instagram Live video, he revealed that he is battling Madison's parents for custody. He also addressed some of the things written in the Radar article—namely the "hurtful" comments made by Madison's mom Cally.
"I'm sure it came from a place where she's just angry, or she believes I'm trying to take Harper away from them," he said in the video. "That's not the case at all."
Tony, who shares younger daughter Isla with his girlfriend Alyssa Giacone, went on to say that he didn't want to bash anyone or cause any more drama and that he had "stayed silent for a very, very long time" only for Harper's sake.
"I'm addressing it now because I want [Harper] to know, if she ever does look this up, she'll know, 'Daddy did speak up for me.'"
Tony said Cally's claims that he is not involved with Harper and her comments about social media were "very hurtful." (Cally told Radar last week that Tony "does post about [Harper] a lot on social media, especially for someone not on the birth certificate.")
"The part about me not being involved is the farthest thing from the truth," Tony added. "That's what probably hurts the most. I live more than eight hours away from [Harper]. For her grandma to say I am not involved, I guess she forgot about all the times I've driven to see my daughter for one day and turned back around … working 9 to 5 job, it was hard. It's been really hard."
Tony said although Madison has never bashed him the way Cally has, she's also "never told the truth." However, Tony reiterated that he believes Cally's comments were likely just coming from a place of anger.
"She believes Harper should be with them and I think she should be with me," he said. "They think I'm not the better option, probably because they have a lot more money than I do. I think Harper would rather be with me and her sister full-time than walk around with a Coach purse on."
Tony said he still wants the best for Madison and wants her to "be the best person she can be" for Harper.
The news of Madison signing over custody of Harper comes just months after followers speculated Madison had relapsed on heroin. In an Instagram post from July (that has since been deleted), Madison's gaunt appearance along with what some said looked like track marks on the inside of her arm, sparked rumors that she may be using again.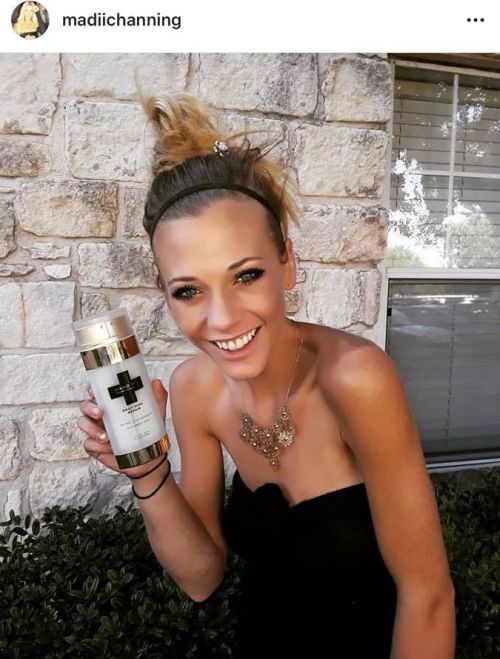 Madison's mom has denied the relapse claims and said the drug rumors were not the reason for the custody filing.
"[Madison] is doing great," she told Radar. "Nothing is wrong. She's fine. No [she's not on drugs.]"
"The conservatorship is because it's our family raising Harper," she added. "Tony isn't involved. We just want to protect her."
Madison has sporadically posted to her Instagram account over the past few weeks, despite telling her followers earlier this month that she had to "go off the grid" for "reasons that had to be."
After Tony posted his Instagram Live video, Madison posted a photo of herself with Harper. The original caption to the photo, which showed Madison watching a video (which Cally confirmed to be Tony's Live video) on her phone while Harper slept on her lap, read, "What happened to..if you can't say something nice…don't say anything at all? Not a good FaceTime for Harper to see."
(She later changed the photo caption to, "Happy with my baby.")
Since the interview posted, Cally told her Instagram followers that "we're about to add Tony to birth certificate and we're working on a regular visitation schedule. He was not interested in pursuing custody…now…overnight…things have changed. I'm so saddened by these recent events."
Over the weekend, Madison's mother answered questions she got on Instagram regarding Madison's current state, as well as speculation that Madison is expecting another baby.
"Madi is doing great… her spirit is wavered, but, certainly not broken….and no.. she's not pregnant.. just dealing with a lot of emotions and an ugly cold!" Cally wrote.
Cally has also taken to the comment section on one of Tony's posts in an effort to shut down the rumors of Madison's relapse.
" … My daughter… Harper's mommy, is safe… and sober. She has had her identity stolen, and… among other things.., has had to step out of the picture.. to protect Harper, her family, and herself… it's been the hugest 'challenge' yes… but it's real life… and it's also, a test of character and compassion to see the true believers in her. I've kept her to date of the support and because the haters, we honestly do not matter to use, left them out… ."
According to Radar, the custody battle between Tony and Madison's parents is ongoing.
(Photos: Instagram)