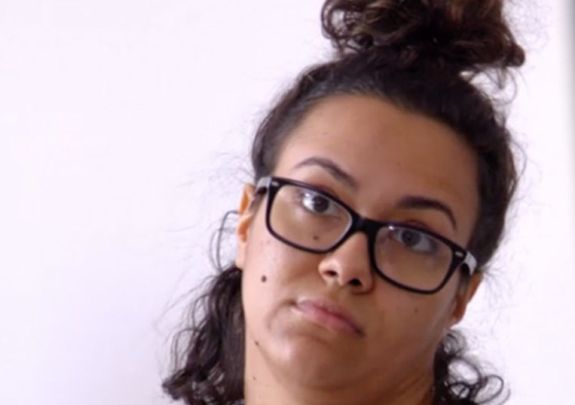 From fighting on Twitter to fighting…um…water bottles, the stars (and former stars) of the Teen Mom franchise have been busy this week! In an effort to bring you up-to-date on all of the latest Teen Mom OG, Teen Mom: Young and Pregnant and Teen Mom 2 news, The Ashley brings you the Teen Mom News Pile.
Here are some of the major (and minor but interesting) 'Teen Mom'-related things that happened so far this week…
Jeremy Calvert Stuck Up For Farrah Abraham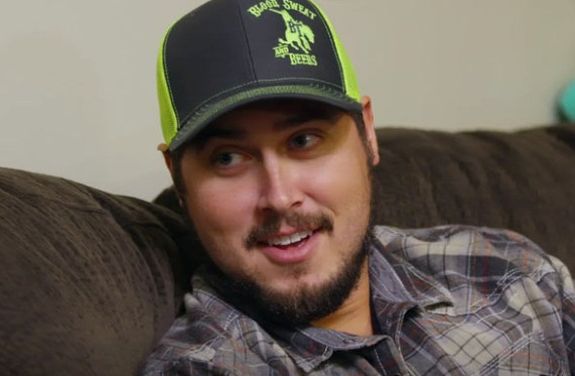 'Teen Mom 2' dad Jeremy got a virtual earful on Tuesday after he posted a tweet that defended Farrah's parenting skills. The tweet was posted on the same day an episode of 'Face the Truth' aired that blasted Farrah's mothering of her nine-year-old daughter Sophia.
"I don't know why everyone judges what @F1abraham does," Jeremy wrote. "If her daughter has food in her stomach, clothes on her back and a roof over her head, wtf does it matter to anyone else what she does or how she raises her child. Last time I checked it's her child. Let her live her life!"
I dont know why everyone judges what @F1abraham does, if her daughter has food in her stomach, clothes on her back and a roof over her head, wtf does it matter to anyone else what she does or how she raises her child. Last time I checked it's her child. Let her live her life !!!

— Jeremy calvert (@jcalvert505) September 18, 2018
While Farrah didn't respond to Jeremy's kind words, a plethora of 'Teen Mom' fans and haters sure did! Even Kail Lowry jumped in to explain why Farrah's parenting is criticized so much.
"I think it's more out of concern, Jeremy!" Kail tweeted.
"I wouldn't expect a part time dad like you to think anything other than the basics are needed to successfully raise a child," one person responded on Twitter, obviously taking aim at the fact that Jeremy is away from his daughter for months at a time due to his job. "Why don't we ask Leah what it takes and see what she says?"
"Oh yes," another person tweeted to Jeremy. "If Sophia is fed who cares that [Farrah] puts her daughter in danger by letting her twerk for strangers online, have Instagram where I've seen grown men call the child hot and let her ask for strangers to message her on Snapchat. That's all fine?"
Despite the criticism his tweet garnered him, Jeremy left it up on his Twitter timeline, where it remains at press time.
Briana DeJesus Went Public With Her New Boyfriend
Bri's got a new boo, so she did what most people would do in that situation: she told Radar Online all about it!
In an interview posted earlier this week, Briana told the site all about her new "Daddy Javi." Apparently, he is from New York City and has yet to knock up any other girls.
"Yes, there is someone new in my life that I've been seeing," Bri told Radar. "There's no 'other baby mama' craziness to deal with…It's nothing crazy and it's relatively new. For now I'm keeping it private as I don't know if I'm ready to put it out there."
Even though the relationship is still "new" and "private," Briana is already proclaiming her love for her post-Javi boyfriend.
"My sweet love, thank you for shining your light into the darkness that was surrounding me," she captioned an Instagram photo she posted on Wednesday that shows her new man.
If New Boo sticks around long enough, Briana says we'll be seeing his mug on 'Teen Mom 2.' (The Ashley hears that New Boo has, indeed, filmed for the upcoming ninth season of the show!)
"I'll definitely reveal it and of course you'll see it on the show," she told Radar. "I'm completely open with my life and what's going on."
Farrah Abraham Boxed A Water Bottle & Bullied Someone To Prep For Her Anti-Bullying Match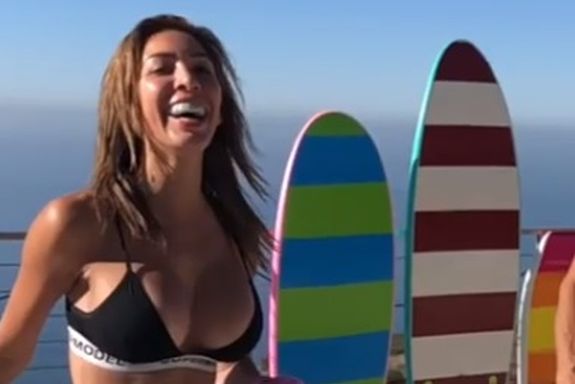 Farrah is busy preparing for her upcoming "anti-bullying" boxing match (while also filming for the next season of MTV's 'Ex on the Beach'), so the former 'Teen Mom' decided to bring her boxing trainer to the 'EOTB' house to get in some practice. (Judging from the recent videos she's been posting to show off her boxing "skills," she needs every minute of training she can get!)
In a video posted to Instagram, we can see Farrah's fist a'flyin' (a la Amber Portwood circa 2010). Her victim, a plastic water bottle, was left pulverized. (Ol' Hoopz must be shaking in her boxing boots!)
Of course, the most hilarious part of the post is the caption. As we know, Farrah is boxing to promote "anti-bullying." However, in the video's caption, Farrah says that she wants to beat up the host of 'Face the Truth,' the show she was just featured on.
"When I want to beat up the host on the show (host = water bottle ) #Facethetruth," Farrah, the anti-bullying voice of our generation, wrote.
The 'Teen Mom OG' Girls Talked About How Much They've Changed in 10 Years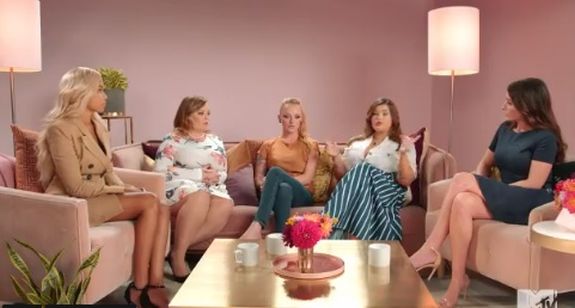 MTV posted a new promo for the upcoming season of 'OG' in which the original girls– Maci Bookout, Amber Portwood and Catelynn Lowell– discuss how much they've changed since they started filming with MTV 10 years ago. (The first season of "16 and Pregnant" began filming in late 2008.)
"I'm a completely different person," Catelynn tells the camera.
"If I've learned anything it's to not think that you've got it all figured out," Maci says.
After 10 years, #TeenMomOG is starting a whole new chapter—with two new moms, and new beginnings for our OGs. ?

Get ready to turn the page Monday, October 1st at 9/8c on @MTV. pic.twitter.com/FoU5yU0Uh0

— #TeenMomOG (@TeenMom) September 19, 2018
We also get to watch as the original OG'ers meet their new cast mates, Bristol Palin and Cheyenne Floyd for the first time. (The meeting happened last week in New York City, by the way.)
'Teen Mom' Super Fan Bristol seems thrilled to be a part of one of her favorite shows.
"I've sat there and, like, cried with their stories," she says. "I love 'Teen Mom!'"
Amber tells the new girls that, by being on 'Teen Mom,' they are making a difference.
"You guys are going to be able to help so many people with your stories now," she tells them.
The new season of 'Teen Mom OG' (minus Farrah, plus Bristol and Cheyenne) premieres October 1 on MTV.
To catch up on other recent 'Teen Mom' news, click here!
(Photos: MTV, Instagram)