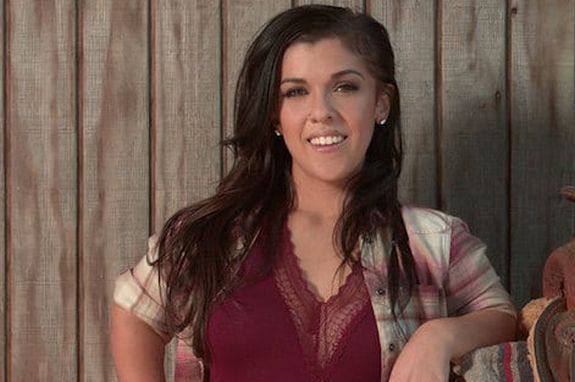 Little Women: Dallas star Emily Fernandez apparently has a big baby bump!
TMZ broke the news on Friday that Emily– better known as "Right Cheek" to fans of the show– is eight months pregnant with a baby boy. (After the news broke, Emily confirmed the pregnancy on her Instagram.) The former Little Women: Atlanta star had been keeping the pregnancy on the down-low and off social media.
The site reports that the father of Emily's baby is her ex-boyfriend Lontel Johnson.
"[Emily and Lontel] broke up last year over issues with her trying to have another child, and we're told they've had an on-and-off relationship since," TMZ reports. "She's no longer dating Dallas rapper, Dreadz 448."
Although Emily and Lontel are not currently in a relationship, TMZ reports that Lontel "still plans to be involved in their second son's life."
The pregnancy comes just over two years after the death of Emily and Lontel's son Lontel Jr. (known as "JJ"). Baby JJ– who was born with Achondroplasia Dwarfism like Emily–passed away in August 2016 at the age of 3 months old. Following his death, Emily expressed her desire to have another child with Lontel, but he was reluctant.
TMZ reports that Emily used IVF to get pregnant with the baby she's currently carrying, and that she was able to choose the baby's gender.
This will be the third child for Emily, who also has daughter Eva from a previous relationship.
(Photos: Lifetime, Instagram)