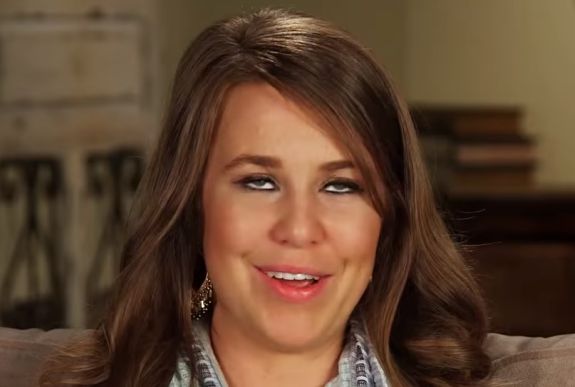 It's time for some good-time Fundie Fun!
In an effort to make watching the Duggar Family's reality TV show, Counting On, a bit more exciting, The Ashley has concocted this special Bingo card for viewers to play along while watching those wacky Duggars!
Since it's more fun to watch paint (that Jana probably applied) dry than to watch 'Counting On,' having a Bingo card will help you stay focused on the show, whether you're watching solo or with your pals! (Are Duggar viewing parties a thing? Yikes…) A rousing game of Duggar Bingo may be just the thing you need to get your Monday night swingin' (in the most modest, Godly way possible, of course!) 
Print out these cards and cover the squares as one of the Dugs (or Dugs-in-law) do the things on the card! And, of course, don't forget to catch up on the latest Duggar happenings by reading The Ashley's 'Counting On' episode recaps!
Let's play Bingo!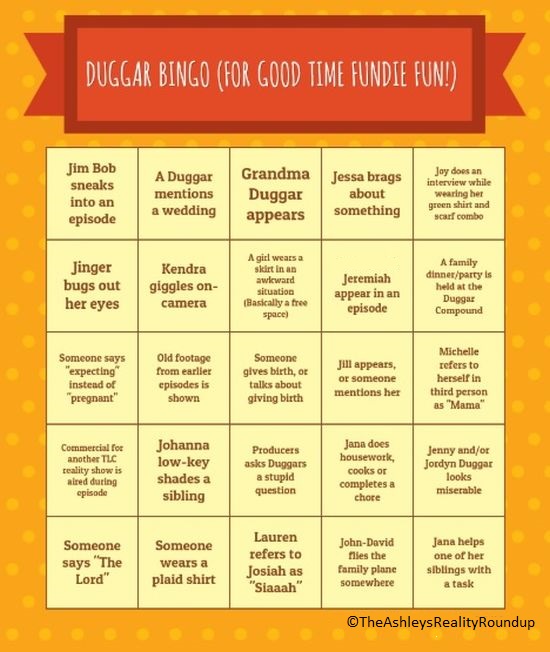 (Photo: TLC)