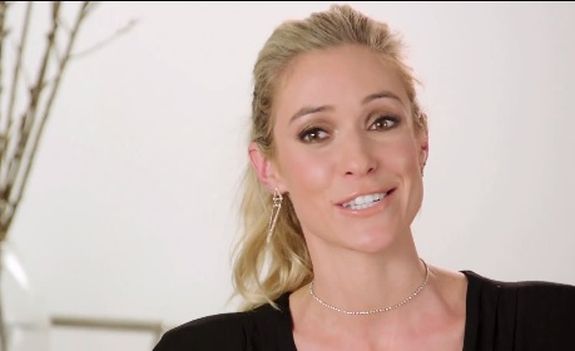 Despite having since landed her own reality show, Kristin Cavallari is experiencing a bit of FOMO (or "Fear Of Missing Out" for those of you who are not hip to the cool kids' slang) about her former cast members of The Hills reuniting for the show's comeback without her. 
Fox News reports that Kristin is "just excited as everyone else," about the show's reboot… so much in fact, that she wouldn't mind doing a crossover episode with her own show, Very Cavallari, which has been picked up for a second season. 
"I'll be tuning in. I'm kind of sad that I can't be a part of it because I have my show," Kristin said, adding that she and 'The Hills' star Heidi Montag have joked about "swapping an episode for an episode." 
"We were joking around about Heidi coming on my show and then I go and do 'The Hills,'" she said. "We'll have to bring it up with MTV and E!. We'll see." 
This isn't the first time Kristin has spoken about a possible reunion with her former co-stars… 
As The Ashley previously told you, Kristin revealed in April that MTV had been pushing for a reboot, but it was Heidi and her husband Spencer Pratt who had kept the cameras from rolling at that time. 
"Well, truth be told, they were trying to get us all together then two people pulled out," she said on Jenny McCarthy's SiriusXM radio show. "Well, it's for a specific reason…[Speidi] couldn't do it…they have another contract so they're not able to do it." 
Obviously Speidi worked out those pesky contract conflicts as they have both signed on for the show's comeback, along with Audrina Patridge, Justin Bobby Brescia, Stephanie Pratt, Frankie Delgado, Jason Wahler, Whitney Port, Brody Jenner and The O.C. alum, Mischa Barton.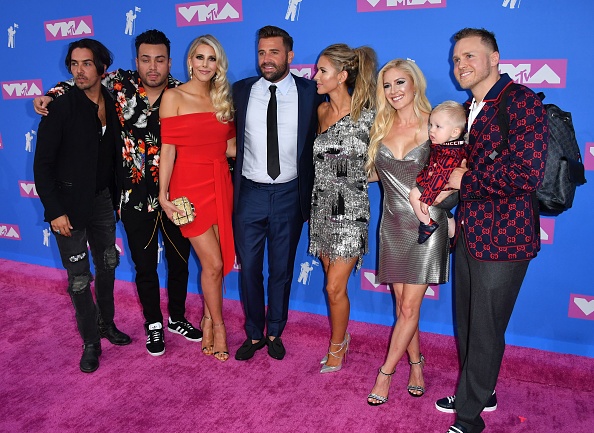 Crossover episode or not, Kristin isn't sure if the new show will live up to the original, but she said she'll be tuning in either way. 
"We will see. I am just as curious as everybody else," she said. "I don't know. I don't really know what to expect. Everybody is a mom now, so I don't know if it's going to be like everyone having play dates or what it's going to be, but I'll definitely be checking it out." 
RELATED STORY: Audrina Patridge Films for 'The Hills: New Beginnings' As Her Ex Corey Bohan Files Court Order to Keep Their Daughter Off the Show
(Photos: E!; ANGELA WEISS/AFP/Getty Images)