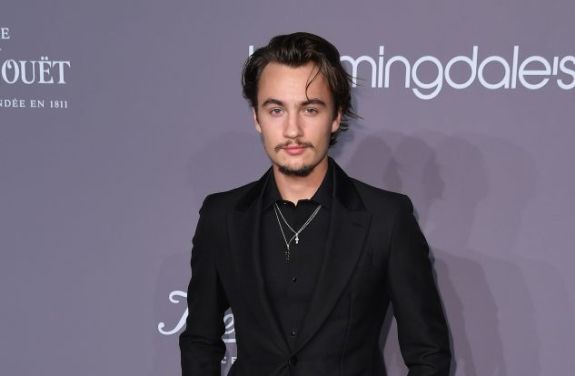 Yet another random person has been cast on The Hills: New Beginnings, MTV's upcoming revival of The Hills!
Brandon Thomas Lee, who is the son of Pamela Anderson and Tommy Lee, has joined the show's cast, despite the fact that he never appeared on the original series. The addition of Brandon comes just weeks after actress Mischa Barton was named a cast member of the spin-off show.
"Brandon Lee is an actor and model who recently appeared in a supporting role in Netflix's 'Sierra Burgess is a Loser' and served as a face of a Dolce & Gabbana campaign," MTV said in a press release sent Monday to announce Brandon's casting.
Brandon himself announced the news on his social media accounts as well.
"Stay tuned and check out what my life is all about," Brandon said in a video message.
Surprise! Another face is joining #TheHills: New Beginnings, and we're just excited as he is ✨ Welcome to the fam, Brandon Thomas Lee! pic.twitter.com/01oGcEHcCI

— The Hills (@thehills) October 15, 2018
In case you're not familiar with what Brandon's life is all about, allow The Ashley to fill you in. Brandon and his brother Dylan (someone was watching a lot of Beverly Hills 90210 in the 1990s, eh Pam?) have been in the public eye since birth, thanks to their famous parents. Now 22 years old, Brandon is friends with Brody Jenner, which is likely the reason he was cast on 'New Beginnings.'
"The show is very Brody Jenner centric," a source for Hollywood Life said. "The cast is circling around him and his friends."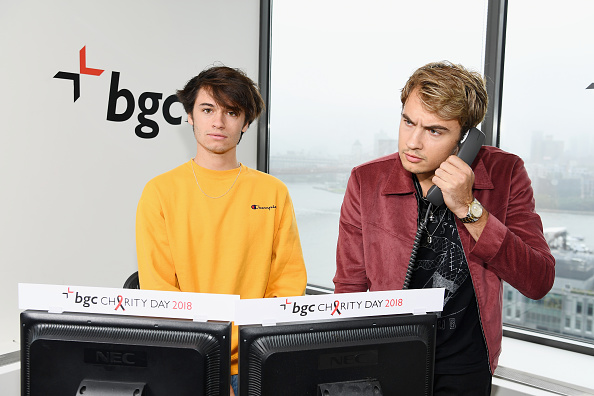 Brandon's name was in the tabloids a lot earlier this year, due to the nasty feud between him and his father, Tommy Lee. In March, Tommy accused Brandon of punching him in the face during an argument at Tommy's home. Tommy claimed on social media that Brandon busted into his home one night while Tommy was in bed.
"I asked him to leave the house and he knocked me unconscious," Tommy tweeted at the time. (It was later reported that the alleged assault was sparked by a nasty tweet Tommy posted about Brandon's mom Pam.)
From there, Tommy and Brandon engaged in a social media battle that lasted months, with Tommy calling Brandon a "spoiled brat," and Brandon calling Tommy an alcoholic.
In June, Tommy claimed that he once spent $130,000 to send Brandon to rehab. Brandon responded on social media, thanking his father (but managing to get in a shady jab at Daddy Dearest's drinking as well.)
"I thank my Dad for paying for my treatment," Brandon wrote on social media. "It's the best thing he has ever done for me. Today I am almost two years sober. Every day that goes by I feel ever more grateful. My clear mind has allowed me to do a lot with this time. So much so that I would like to offer to pay for his treatment."
There's no word on whether or not Brandon's feud with his father will be a storyline for 'The Hills: New Beginnings,' or if Pam will make any appearances on the MTV show. According to Entertainment Tonight, though, she's ready and willing to appear if need be.
"Pamela hasn't been asked to appear on the show yet, but there is nothing she wouldn't do to support her son's career," the site's source said.
Anyway, Brandon will join Mischa, Brody and most of the original 'Hills' cast when 'The Hills: New Beginnings' premieres in 2019. Filming for the show has been underway since late summer.
RELATED STORY: Justin Bobby Is Glad Lauren Conrad Won't Be On 'The Hills: New Beginnings': Implies She Would Bring Bad Vibes 
(Photos: Angela Weiss/AFP/Getty Images; Instagram; Dave Kotinsky/Getty Images; Twitter)