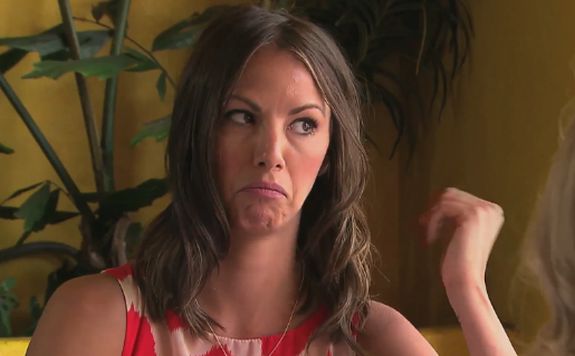 MTV's Catfish is down one super fan after host Nev Schulman joked about taking a restraining order out against Vanderpump Rules star Kristen Doute.
In the wake of co-host Max Joseph's recent exit, Nev has been trying out partners to replace his grey-haired companion. Despite former SURver Kristen being a 'Catfish' aficionado, Nev told Us Weekly that Kristen isn't on the short list of take over Max's role because she's basically a try-too-hard stalker. 
"I'm even afraid to say her name, honestly. I almost feel like I need to take a restraining order out," Nev said.
"Kristen really wants to be on the show," Nev added. "I think she's almost … she's trying too hard!"
Naturally, Nev's comments didn't sit well with Kristen and according to Reality Tea, she's now sworn-off watching the show all together.
"I do not like 'Catfish.' I do not watch it. I took it off my DVR," Kristen admitted last week on Stassi Schroeder's Straight Up With Stassi podcast.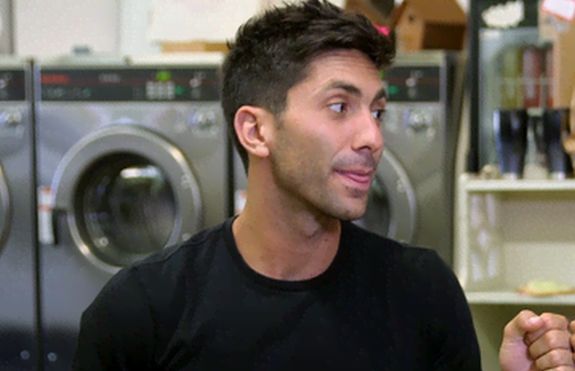 Stassi chimed in to explain that 'Catfish' was an obsession of Kristen's, largely due to her own detective skills—a claim 'Vanderpump Rules' fans can attest to after watching Kristen expose her cheating ex-boyfriend James Kennedy with the help of some Uber email-receipts, and seeing her track down Tom Sandoval's "Miami Girl" a few seasons ago.
Kristen said she used to think the show was her calling, whether she got to be a host or simply do a ride along. Even Stassi recalled Kristen being vocal about her 'Catfish' fandom.
"That's called manifesting," she told Kristen.
Evidently, Kristen's "manifesting" also involved her reaching out to the 'Catfish' team via social media.
Let's get that trending. #kristenforcatfish https://t.co/iCPXXctJUC

— kristen doute ??? (@kristendoute) April 8, 2015
NEV. c'mon. #kristenforcatfish https://t.co/xihNdY96kb

— kristen doute ??? (@kristendoute) August 11, 2018
"I tweeted Nev. I've tweeted Max before. I've tweeted at 'Catfish.' I definitely started my own hashtag: #KristenForCatfish. You know what, all of my wonderful followers on Twitter had my back and had that s**t trending real hard," Kristen said. "They know that I'm right because I've taught them so many things that you, Nev, did not."
Once Kristen got word that Max was leaving the show, she believed she might finally get a shot at being a co-host or at least get to do that ride along she'd been dreaming about.
"Everyone that I know—my team, my friends, the people who follow me—all contacted me like, 'Kristen! He's looking for a co-host!' I thought it would be really fun to do one time," she said. "I promote the s**t out of it and tell everyone to watch it."
However, Kristen's 'Catfish' dreams were shutdown once she got wind of Nev's "restraining order" comments.
"He was a complete a**hole about it," she said.
Kristen was so put off by Nev's comments that she says she no longer tunes in to watch the show she once loved.
"I unfollowed everything and I don't watch the show anymore because that s**t [Nev said about me] was so beyond rude for someone who commends what you've done," she said.
"He badmouthed me because he thinks he's too f**king cool for school. He probably won't even acknowledge this, but even if he wanted to say he was joking, it's still f**king rude."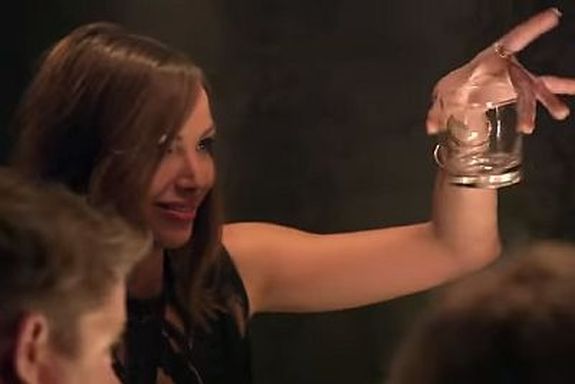 Stassi told Kristen that Nev's comments "secondhand" hurt her own feelings. 
"It breaks my heart because you've talked about this show for so long," she added.
"What do you want? Do you want people to never speak about your show or be excited about it?" Kristen concluded. "It actually hurt my feelings and then it pissed me off."
RELATED STORY: Max Joseph Announces He's Leaving 'Catfish': Says Doing the Show Was "One of the Most Meaningful Experiences of My Life"
(Photos: Bravo, MTV, Twitter)