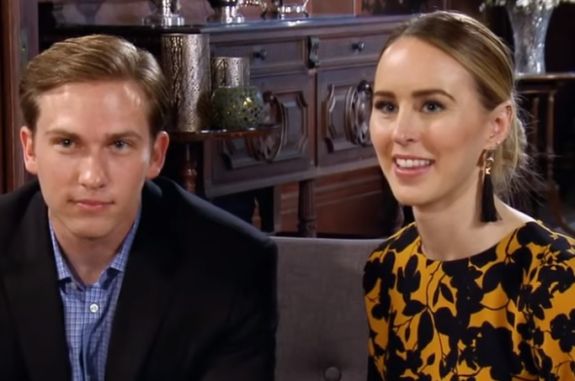 The Married At First Sight baby boom continues!
Season 7's Danielle Bergman and Bobby Dodd are still together following their season's "Decision Day," and on Tuesday, the happy couple announced that they are expecting their first child. They also revealed that the pregnancy has landed them another reality TV gig!
"The couple is thrilled to be welcoming a baby!" a rep for the show told Us Weekly. "They are truly and madly in love and are so excited to finally be able to share with the world."
To announce their happy news, Danielle and Bergman (who married just minutes after meeting each other on 'MAFS') posed for a photo together with their framed sonogram.
Us Weekly added that Danielle and Bobby will join Season 6's Jephte Pierre and Shawniece Jackson, as well as Season 5's Ashley Petta and Anthony D'Amico on the upcoming spin-off, Married At First Sight: Happily Ever After. Jephte and Shawniece welcomed their first child this summer, while Ashley and Anthony are expecting a baby in 2019.
The couple expressed how happy they were in their marriage during the "Decision Day" episode, with Bobby telling Danielle, "these eight weeks have been the absolute best eight weeks of my life…Ultimately I want you to know that I chose you, and I chose you to commit to for the rest of my life."
Bobby then pulled out a ring for Danielle, to officially "propose" to her. In turn, Danielle told Bobby that she is "completely head over heels in love" with him.
"This is by far the best thing that's ever happened to me," she added.
Bobby and Danielle will document their pregnancy journey on 'Happily Ever After,' which premieres October 30 on Lifetime.
Watch this sweet clip of Bobby and Danielle on Decision Day!
RELATED STORY: 'Married At First Sight' Season 5 Couple Anthony D'Amico & Ashley Petta Are Expecting Their First Child