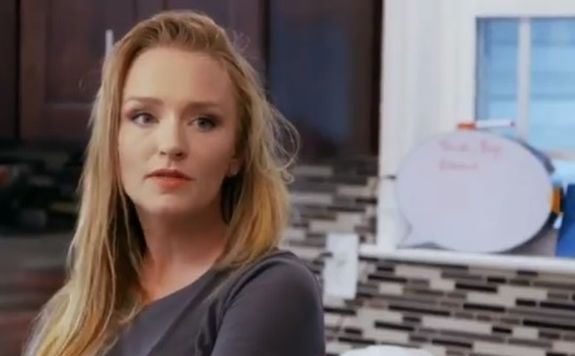 No matter what itsyoursexlife.com says, it pays to get pregnant as a teenager…at least if you're Maci Bookout!
The Teen Mom OG star and her husband Taylor McKinney just plunked down over $600,000 on their new "Tennessee mountain home." (Kudos to you if you caught that Dolly Parton reference, by the way…)
According to Radar Online, Maci and Taylor purchased the 3,500-square-foot, four-bedroom home on September 14 for $625,000.
The MTV-paid-for mansion boasts cathedral ceilings, an in-ground pool and his 'n' her master bedroom walk-in closets (offering plenty of room for Maci and Taylor to hang their leather-pocketed T-shirts!)
Other features include a media room complete with movie screen and projector (perhaps to watch 'Teen Mom OG' on?), a master suite bathroom with a jetted tub (for Maci to relax in after a day of fretting about her baby daddy Ryan Edwards), and, of course, plenty of patio space (for those impromptu beer pong matches!)
The home also has an "outbuilding," which at 2,240-square-feet, is bigger than most of the homes in the area! The "outbuilding" is essentially a guesthouse that sits behind the main house on the property.
Maci's new house is so beautiful ?? (pt 3) pic.twitter.com/6WDgD3w64R

— GetHigh??RaiseKai (@TM_MadHatter) October 23, 2018
(Um..was a HIGH! HIGH! Kieffa in charge of the paint scheme?)
As The Ashley previously reported, Maci and Taylor put their former home up for sale this summer for $370,000. During an interview in August on Kail Lowry's Coffee Convos podcast, Maci explained that she and Taylor weren't really planning on moving, but when they came across their new home, they had to have it.
Maci said that she and Taylor own a piece of land and were merely looking at houses for inspiration before they began to build when they fell in love with this house and decided to make the purchase.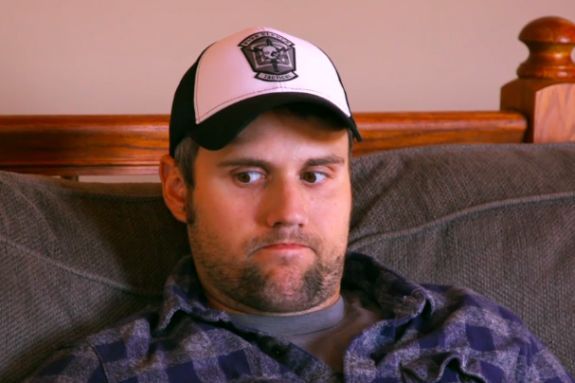 Although Maci was able to shell out over $600,000 to purchase her new home, she is still plagued by the pesky state tax lien she was hit with in August 2017. According to Radar Online, Maci owes $12,569 in state taxes for the years 2012 and 2014. A clerk for the Sacramento County Court Recorder's Office in California confirmed to Radar that the tax lien against Maci was still active as of last month.
This is, of course, just the latest tax lien Maci has dealt with since starting with MTV in 2009. In 2013, she was hit with a lien of $78,308, and in 2015 received another lien for $5,249. Both of those tax liens were paid off in 2015.
The Ashley has explained in previous posts why so many of the 'Teen Mom' stars have dealt with tax problems. All of the show's stars are all considered "independent contractors" and not employees of Viacom (which owns MTV). That means that the girls are essentially freelancers, just like a writer or an artist would be, and that no taxes are taken out of their MTV paychecks.
Basically, the girls are given a big lump sum at various times during the season, and it is their responsibility to save the appropriate portion of that sum to pay quarterly taxes and avoid getting stuck with a huge tax debt at the end of the year. If they are not being proactive in paying their taxes (or paying off big sums at the end of the tax season), they will likely run into problems with the IRS.
RELATED STORY: Maci Bookout Reveals Why She's Moving & Discusses Ryan Edwards' Latest Arrest During Coffee Convos Podcast Interview
(Photos: MTV, Twitter)