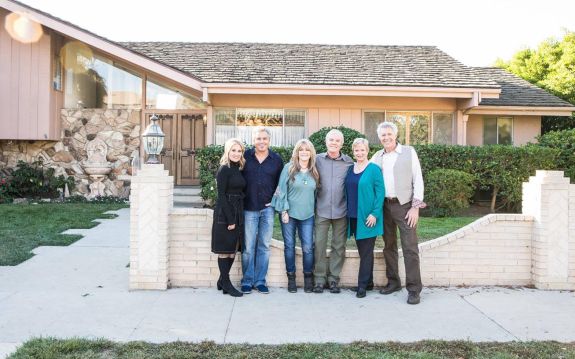 The Brady Bunch kids are reuniting to save their house!
Well…kinda…
HGTV announced Thursday that the six "kids" from the classic TV sitcom will star in A Very Brady Renovation, a reality show in which the Bradys work together with HGTV stars to completely overhaul the North Hollywood house that was used in the 1960s-1970 TV series. According to a press release sent out by the network on Thursday, the house will get a "'70s inspired rehab."
There's no word yet if the house will be given a "groovy" attic like the one Greg and Marsha Brady fought over, or if it will have plenty of space to store wigs (for when the owner decides to try their hand at becoming "the new Jan Brady.")
Send help… The Ashley can't stop the Brady jokes!
"What's so exciting about this project is that we are creating one of the most iconic homes from many of our viewers' childhoods," said Loren Ruch of HGTV. "It will be the first time in history that the house from all of our memories will be created in a real brick and mortar location. It is certain to be a trip down memory lane."
All six original Brady kids– Barry Williams, Maureen McCormick, Eve Plumb, Christopher Knight, Susan Olson and Mike Lookinland–  will appear in the new show, as will the network's other stars, including Jonathan and Drew Scott of Property Brothers, Mina Starsiak and Karen E Laine of Good Bones, Lara Spencer of Flea Market Flip and more.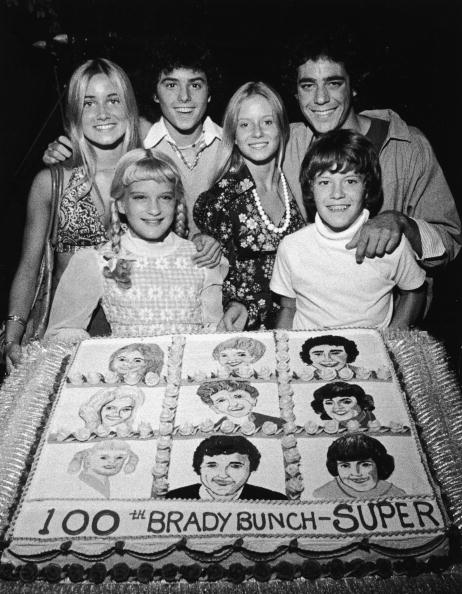 The home was used during the original series for exterior shots. The house's interior was never actually used on 'The Brady Bunch,' but it will soon be getting the full Brady treatment.
"In the coming months, HGTV will execute a show-stopping transformation by adding 2,000 square feet to its original footprint— all without compromising its instantly recognizable street view," the press release states. "HGTV home renovation stars also will reimagine the popular show's interior set design, working to ensure that the final renovation results stay true to the spirit of the Brady Bunch family home that everyone loves and remembers."
(Hopefully it will include a toilet-less bathroom, or a cage to lock your Cousin Oliver in. I mean…no one liked Cousin Oliver, right?)
HGTV promises a lot of the show's decorative mainstays will be included.
"From the unforgettable signature wood-paneled living room with floating staircase to the orange and green kitchen and the kids' Jack-and-Jill bathroom, 'The Brady Bunch' house will forever hold a special place in television history and American pop culture," the press release stated.
'A Very Brady Renovation' is scheduled to premiere on HGTV in September 2019. The Ashley will be counting the "Sunshine Days" until then.
#DontJudgeMe
Click here to see what the inside of the Brady house looked like before the renovation began.
(Photos: HGTV, Hulton Archive/Getty Images, Instagram)