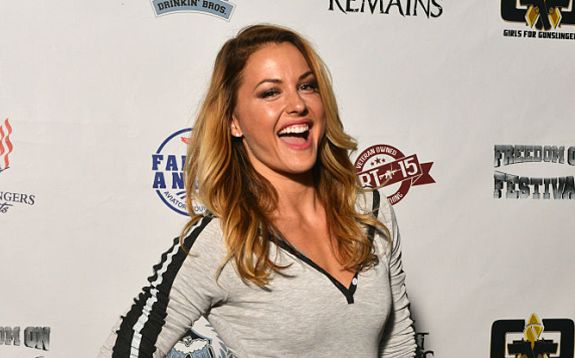 Things aren't "merry" with Christmas Abbott.
The Big Brother 19 second-runner up was arrested on Tuesday in Florida and booked on charges of "Felony Criminal Mischief" after she allegedly rammed her car into the side of a car belonging to her baby daddy's side chick.
Got all that?
TMZ reports that Christmas allegedly committed the crime back in August, when she was eight months pregnant with her son Loyal (whom she gave birth to last month). Due to her advanced pregnancy, cops declined to arrest her at the time. She turned herself in on Tuesday on a warrant.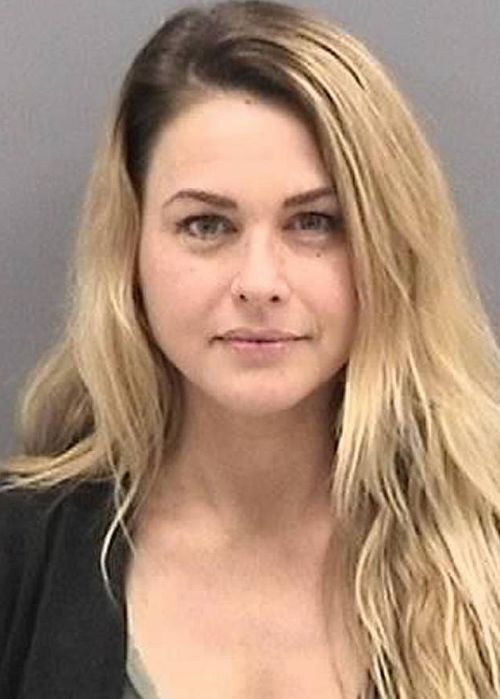 Christmas had been in a relationship with the child's father– Benjamin Bunn– but, according to Benjamin, that ended romantically back in December 2017.  He told Us Weekly that, prior to Loyal's birth, he had not spoken to Christmas in months.
"Although I knew the due date, I've been out of contact with Christmas since late August and wasn't sure what her birthing plan was," he told the magazine. "I was finally able to reach her a few days before the due date. I found out she was being induced through Instagram, and shortly thereafter received an email."
According to the police report, which was obtained by TMZ, Christmas drove to Tampa in August to confront Benjamin's lady pal, whom Christmas feels is a "ho ho ho."
OK…that's the last Christmas pun, I swear…
Anyway, according to the report, Christmas called the woman a "pathetic home-wrecking little slut."
"Cops say that Abbott flew into a rage, asking all kinds of questions, and hurling a cup of coffee," TMZ reports. "She then rammed into the chick's car in the parking lot."
Christmas was released on her own recognizance shortly after her arrest. The next day, she posted a sentimental message to her son on Instagram.
"There's moments that are hard as hell but countless more that are priceless," she wrote in the post's caption.
Christmas did not mention her recent arrest on social media, though.
RELATED STORY: 'Big Brother 19' Star Christmas Abbott Welcomes First Child; Gives Him a Unique Name
(Photos: Tom Cooper/Getty Images; Hillsborough Sheriff Department; Instagram)