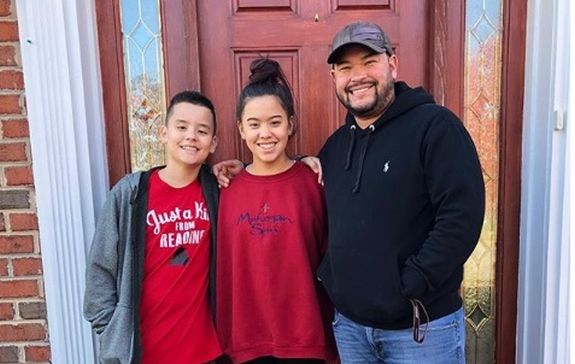 Over the years, Kate Gosselin has been open about her and Jon Gosselin's son, Collin's behavioral issues which, according to Kate, were cause to send the 14-year-old to a residential treatment facility several years ago. However, Jon is hoping to soon welcome Collin into his home, as he recently filed for full legal and physical custody of the boy.
Radar Online obtained the court documents, which explained that the sometimes-DJ feels Collin will be better off with him than with Kate. According to the court docs, Collin is finishing up his inpatient program for children with special needs, so this new way of life would happen upon his release.
"Collin is very intelligent," a source previously told Us Weekly. "He was always questioning Kate and talking back. Kate doesn't like that."
This comes on the heels of the father-son duo spending the weekend together. Jon posted several photos of Collin during the visit, which took place at Jon's home, unlike other recent visits. (Back in May, Jon visited Collin at his residential home to celebrate his birthday.)
If everything works out the way Jon hopes, Collin will be the second child to move into Casa de Jon. He revealed back in August that his daughter Hannah (one of the sextuplets) "permanently lives" with him now. It is not known if Jon has legal custody of Hannah, though.
Last year, Jon started a GoFundMe campaign to raise money to fight for custody of his other six kids– twins Maddie and Cara, 18, and the other four sextuplets — Leah, Aaden, Alexis and Joel.
"Like many divorced parents, Jon works hard each day and most weekends, wanting nothing more than to spend quality time with his kids," Jon's girlfriend Colleen Conrad wrote on the fundraising page at the time. "For Jon, it's been an eight-year battle in family court, one that pits him against media and financial forces that far exceed his own."
He was able to raise a little over $3,000 of his $30,000 goal, though the page is no longer open for donations.
RELATED STORY: Jon Gosselin Confirms His Daughter Hannah is Now Living With Him Full-Time
(Photos: Instagram)