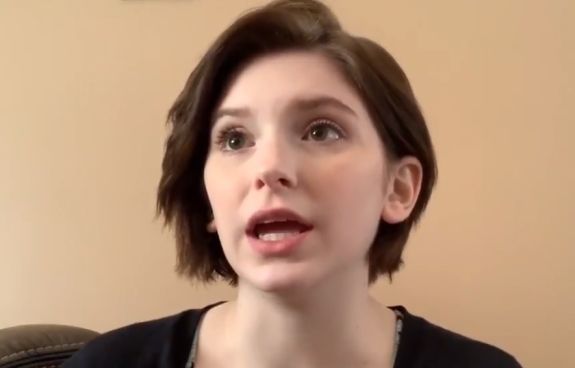 On last week's episode of Unexpected, McKayla Adkins revealed to her grandparents that she was once again unexpectedly pregnant. After Sunday's episode aired, McKayla addressed nay-sayers on social media, defending her on- and off-again relationship with Caelan Morrison, who is the father of McKayla's son, Timmy, and her unborn baby.
In a video posted to her YouTube channel on Wednesday, McKayla told her followers all about the day she found out that she was knocked up again.
The realization happened in a Wal-Mart bathroom (naturally). 
"I was freaking out because me and Caelan, we weren't even thinking of [having] another baby, none of that, so it was just a complete surprise to figure out we were pregnant," she said in the video. "Yeah, again, I know that if you have sex you can get pregnant. I already have one child, I know all of that.
"But I'm just saying I didn't think it would happen."
McKayla, who is currently 18 years old and just over 27 weeks pregnant, said she was planning to go to an amusement park and wanted to be sure she wasn't knocked up before she went on a bunch of thrill rides. So, she headed to The Wal-Mart to purchase groceries… and a cheap-o pregnancy test, just to be sure she wasn't once again "with child."
"I didn't think I was pregnant so I bought the $5 Clear Blue pregnancy test," she said.
Even though McKayla didn't think she was pregnant, she apparently couldn't stand the suspense, so she opted to head right into the Wal-Mart bathroom to use the test.
"I looked at the test; it was positive… I was in the Wal-Mart bathroom and freaking out. I was like, 'What the heck? This is not happening!'" McKayla said. "I left the entire store bawling my eyes out."
(How many episodes of 16 and Pregnant probably started this same way: finding out you're knocked up while locked in a Wal-Mart bathroom?)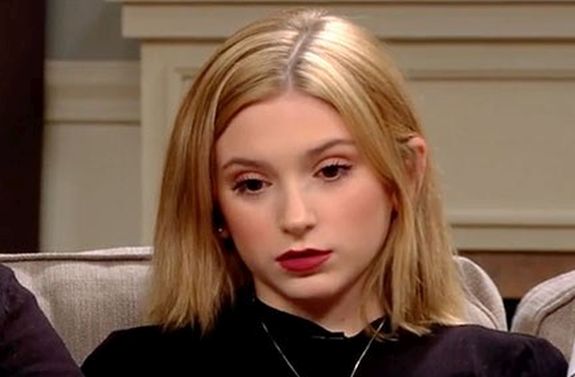 "I called my aunt," McKayla said. "I was shaking and I said, 'I'm pregnant, I'm at Wal-Mart.'"
Tale as old as time…
"I was like, 'I can't do this again! I don't know what I'm going to do!"
McKayla said she then scurried back into The Wal-Mart and bought the expensive three-pack pregnancy test. (After all, this isn't the time to be cheap!) She waited until she got to her aunt's house to take those tests, however.
All three of those fancy tests said that McKayla was knocked up, too.
"I FaceTimed Caelan and showed him and he was like, 'No way!'"
"That's how I found out I was pregnant; I was in a Wal-Mart bathroom alone and I didn't think I was pregnant," McKayla said. "Whenever the test came up positive…it blew my mind. I was like, 'How am I pregnant? Did this really just happen?'"
McKayla said it took seven positive pregnancy tests to convince her she was once again knocked up.
View this post on Instagram
Since accepting that she is, indeed, pregnant, McKayla has announced that she and Caelan are expecting a baby girl.
"I THINK I JUST PICKED A NAME!" she tweeted last week. "I totally made it up then searched it just to find out I didn't actually make it up but it's super unique!"
'Unexpected' is currently airing on TLC.
Watch McKayla's video below!
(Photos: TLC, Instagram, YouTube)