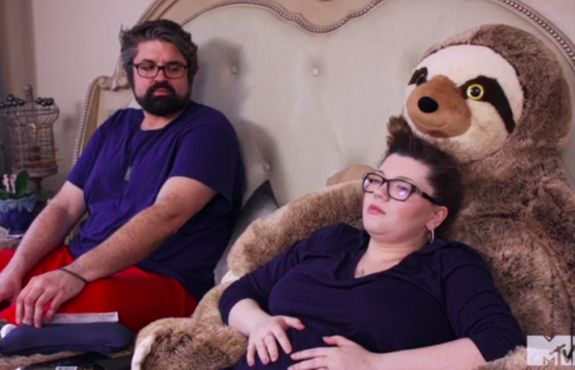 Amber Portwood is "oppressed" and "manipulated" by MTV, according to her boyfriend/baby daddy Andrew Glennon.
In a new interview, Andrew lashed out at the producers and editors behind Teen Mom OG, claiming that Amber is edited to look bad on the show!
"MTV silences her voice, oppresses her story, and manipulates footage to constantly cast her in a bad light," Andrew told OK Magazine.
(If MTV is behind Amber looking bad, as Andrew says, then what's his explanation for this dumpster-fire video that Amber posted of herself to Instagram Live last week?!)
Anyway, as The Ashley previously reported, Amber went on a tweeting spree earlier this week, writing that she "can't do this anymore" and that she has "to quit this show," due to all the online hate she says she gets.
"The heartache this show has put me through is too much to bear anymore," she wrote. "If I will not be shown then there's nothing more to do. My name will not get smeared anymore. I hope everyone is resting easy with the money they've made off of heartache and pain that I've endured."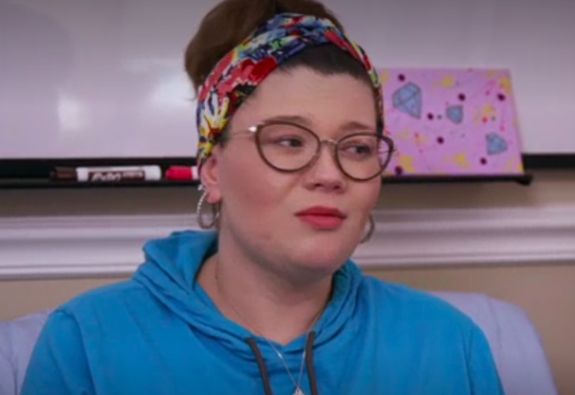 Amber tweeted on November 6 about being betrayed by those close to her, and many fans assumed she was talking about her 'Teen Mom' producers and crew.
"When people you trust with your life keep stabbing you in the back then it's time for change because they will never change," Amber wrote.
In his interview with OK!, Andrew said that Amber is determined to change the world, despite MTV's attempts to villainize her.
"All she wants to do is help people who deal with similar struggles in life!" Andrew told the magazine before confirming that Amber is suffering from mental health issues currently.
"All this [is happening] while she is struggling with postpartum depression," he said. "[It] is unreal."
In the years since she was released from prison, Amber has revealed plans to help others by opening up a sober living/rehab facility, although she has yet to do this. In 2014, she told The Fix that she planned to open at least one rehab facility by the time she was 30 years old. (Amber will be 29 in 2019.)
In the new interview, Andrew promised that Amber has big plans for her future, post-'Teen Mom.'
"There are bigger and better things for her on the horizon," he said. "Stay tuned!"
Back in August, Amber told the Dopey podcast that she was working on a new project.
"My dream now is to grow and move forward," she said. "I think I helped as many as I could [by being] on 'Teen Mom.' I would love to keep helping people on 'Teen Mom' but I just feel like the show might be moving a different direction than where I thought it was going."
She hinted her next project is "impactful and personal" but wouldn't go into specific details.
"Whatever I do, I want to do it on a large scale so it can really impact a lot of lives," Amber said. "I feel like with 'Teen Mom' I was able to do that, but I want to do more."
Stay tuned; The Ashley will update this story once she gets more details on Amber's mysterious "new project!"
RELATED STORY: Amber Portwood Melts Down: Declares She Needs to Quit 'Teen Mom OG' Days After Posting Angry Rant on Instagram
(Photos: MTV, Instagram)