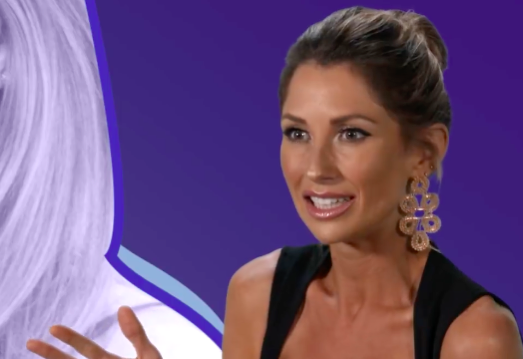 Southern Charm is officially down another cast member!
Ashley Jacobs—drama enthusiast/on-off girlfriend of Thomas Ravenel—has announced that she will not be gracing the small screen by way of 'Southern Charm' next season.
Ashley made the announcement this week on Instagram, soon after news broke that Thomas would be heading to trial for the assault case involving his children's former nanny. (Thomas has also been confirmed as a no-show for next season).
"After a lot of prayerful consideration, I have decided not to return to 'Southern Charm' next season," the registered nurse wrote on Instagram. "I've been blessed with an amazing career, family & friends and I don't want to put those things in jeopardy for a reality TV show. Honestly I considered filming again because I desperately want to tell my side of the story. But after experiencing how unfair the editing process can be, I don't think I'll ever have a fair shot. I appreciate you all following me throughout this journey."
Ashley's announcement was all but unexpected to 'Southern Charm' fans, though many questioned if Ashley was even asked to come back to the show by Bravo. 'Southern Charm' matriarch Patricia Altschul hinted on Twitter that Ashley was never even asked to continue with the show, which made Ashley's big proclamation pointless.
Upon hearing Ashley's announcement this week, Pat took a page out of her trusty butler Michael's book and did some serving of her own… although this dish was light on the mallet-crushed ice and heavy on the shade.
After prayerful consideration, I've decided to decline the Nobel Peace Prize and the swimsuit cover of Sports Illustrated https://t.co/nSf7v5uC2y

— Patricia Altschul (@Pataltschul) November 7, 2018
"After prayerful consideration, I've decided to decline the Nobel Peace Prize and the swimsuit cover of Sports Illustrated," she tweeted.
Patricia's dislike for Thomas and Ashley over the past year has been about as subtle as her pet-adorned caftans and it's clear that her feelings have not changed. Fans followed Patricia in mocking Ashley's "announcement" by tweeting that they have "declined" to do things they were never asked to do.
I, as well, have decided to decline my invitation to become the next Queen of England. I know this comes as a big surprise but it's something I must do to protect my private life. ??

— DB (@MidwestDuchess) November 7, 2018
After prayerful consideration at 5ft 3 in I decided not to be a runway model for 2019 shows

— didi gruenwald (@didigruenwald) November 7, 2018
A Bravo source went on to confirm fans' (and Pat's) doubts, telling People that Ashley was never an official 'Southern Charm' cast member, more so a friend (or lack thereof) of the cast, "so there would be no conversation of her returning or not."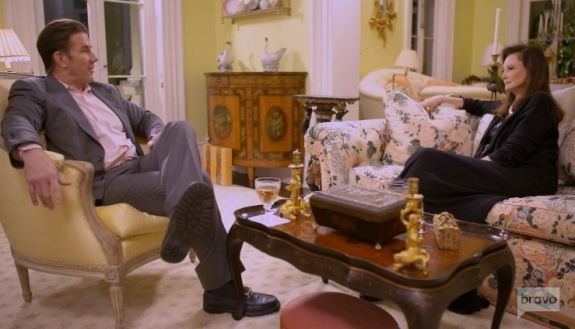 Moral of the story: second only to Thomas' presence, Patricia's bad side is a place you should avoid at all costs.
RELATED STORY: Former 'Southern Charm' Star Thomas Ravenel To Stand Trial For Sexual Assault & Battery Case Involving His Children's Former Nanny
(Photos/Images: Bravo, Instagram, Twitter)