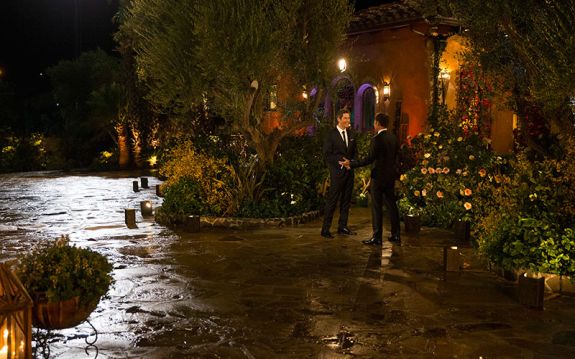 The famous Bachelor Mansion— where the iconic ABC dating show has filmed for over a decade— has been damaged by the Woolsey fire that is currently raging through the Malibu area of California.
Parts of the Mansion, located in the city of Agoura Hills, have already burned, according to the latest report by Variety.
"The lower house has reportedly been destroyed, while flames have reached the back patio of the main house and are continuing to advance," the site reported on Friday.
View this post on Instagram
The Mansion's back patio has been frequently featured on the show, as it contains the pool and the area where contestants go to chat one-on-one with the lead.
While Colton Underwood's season of 'The Bachelor' is currently filming, there is no production taking place at the Mansion currently.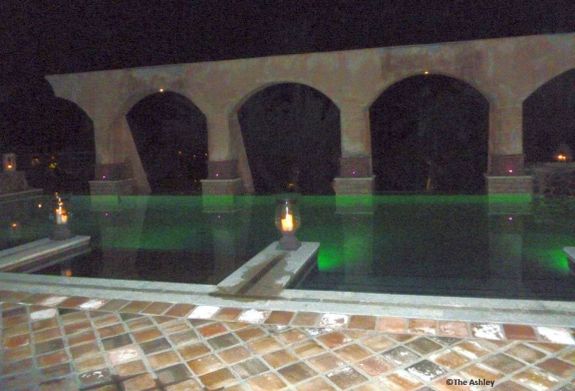 "There was no one at the house at the time it caught on fire," a source told Us Weekly. "The part of the house that was used for the production offices has burned down…The whole back house is burned down and it traveled up to the backyard."
Mike Fleiss, the creator of the show, as well as ABC's Head of Reality Programming Robert Mills confirmed the sad news that the Mansion may not make it through the fires.
"Thinking of the people of Malibu and yes #TheBachelor Mansion is in grave danger as well."
Thinking of the people of Malibu and yes #TheBachelor Mansion is in grave danger as well. https://t.co/HzTAWgqU6x

— Robert Mills (@Millsy11374) November 9, 2018
The 7,500-square-foot Mansion has been used by the 'Bachelor' Franchise since Brad Womack's season of 'The Bachelor' in 2007. When it is not being used for the show's production, it is home to the Haraden family.
The wildfires have already burned the iconic Paramount Ranch. The King Gillette Ranch, which is where The Biggest Loser and Drunk History have filmed, has been evacuated.
UPDATE! On Saturday afternoon, the producers of 'The Bachelor' released a statement to The Hollywood Reporter.
"The Bachelor Mansion is a private home in one of the current burn areas of Los Angeles. The area has been closed to traffic so we do not know the current status of the home," read the statement. "It is primarily a private residence, and our main concern is with the family who has been displaced, their neighbors, and all the communities impacted by this tragic fire. We thank the tireless efforts of the first responders here in Los Angeles County and across the State."
UPDATE #2: USA Today Los Angeles Bureau Chief Chris Woodyard posted a new update on the Mansion's status on Saturday afternoon.
"The house from ABC's 'The Bachelor' survived the fire unscathed," he tweeted, along with a photo of himself standing in front of the Mansion famous front fountain. "House next door burned to the ground."
The house from ABC's "The Bachelor" survived the fire unscathed. House next door burned to the ground #BachelorInParadise #BachelorNation pic.twitter.com/VR9cvDBAh6

— Chris Woodyard (@ChrisWoodyard) November 10, 2018
(Photos: ABC, Twitter, Instagram)