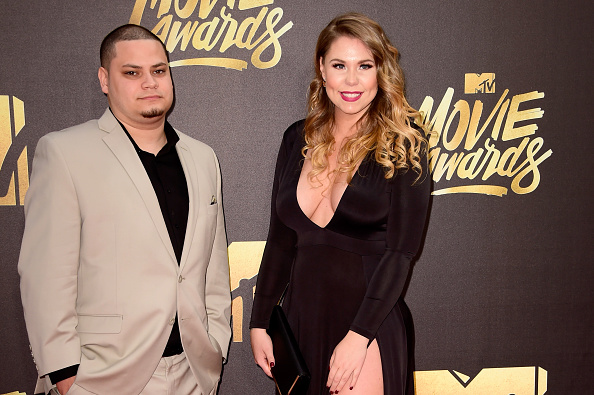 Teen Mom 2 co-parents Kail Lowry and Jo Rivera have enjoyed a good relationship for the past few years, but it sounds like that's all about to change!
On the latest episode of her Coffee Convos podcast, Kail revealed that Jo— whom she shares eight-year-old Isaac with— has filed for child support against her, despite the fact that she and Jo each have 50/50 custody of Isaac and Jo isn't struggling financially.
"I could see…if one parent is struggling at 50/50, it's warranted," Kail said. "But if you're not financially struggling, and the child does not live two different lifestyles in each home, to me you're just being greedy and you're just doing it because you can."
Both Kail and Jo live in Delaware, a state that calculates child support using the "Melson Formula." Each of the parents' monthly net income is the main component in calculating how much child support they can seek.
Kail makes considerably more than Jo, due to her 'Teen Mom 2' salary and other endeavors. However, Jo does have other income besides his MTV paychecks, as he now flips houses for profit.
The Ashley can confirm that Jo (as well as the rest of the original dads who started on the show) make the same amount as the original moms per episode. (Basically, if Jo appears in an episode, he is paid his episodic rate, regardless of how long he is in the episode.) The "original" dads make much more than the "add-on" dads, who came into the series after 16 and Pregnant. Still, the original moms make more, because they most likely appear in more episodes than the dads.
At the beginning of the year, Jo and Kail were each granted 50/50 custody of Isaac. Kail said that, before that, Jo had been paying her child support. However, once the 50/50 arrangement went through, they decided to forgo Jo's child support payments, and just cover Isaac's expenses equally.
"Jo had been paying child support for a long time and we were in the process of taking him off since we now have 50/50 custody," Kail said. "We switch every Sunday. I was going to take him off. From the time he got 50/50, I had even offered to give him his money back since I didn't need his child support since we've had 50/50."
Kail went on to say that Jo had given her no indication that he planned to file to have her pay him child support.
"I'm shocked at the way that he did it. He did it so sneaky," Kail said. "I kind of just feel like he was kind of plotting to do it behind my back…I'm shocked and more hurt at the way that he did it! He was always the one preaching to me about talking things out before going to court.
"I feel like he should have talked to me about it, or at the very bare minimum, texted me and said 'I'm filing for child support,'" Kail said later. "He had me thinking that he was just filing to decrease his [payments] or get rid of it because we have 50/50 and don't need it. It was so out of the blue and sneaky, and, like, [Jo] had been plotting that for a long time."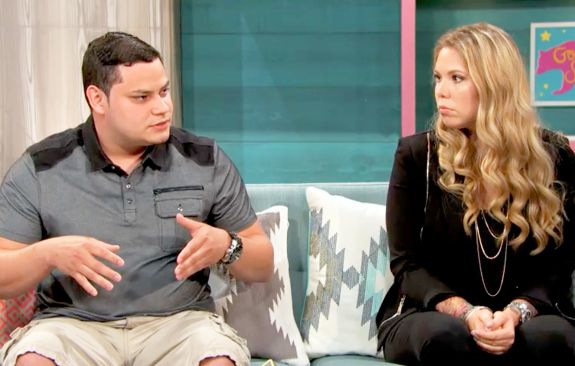 For the last few years, Kail and Jo have maintained a good relationship, with Kail even attending Jo's recent wedding. Kail and Jo's wife, Vee, have also had a strong friendship, but Kail stated that Jo's actions have changed the way she feels about him and Vee.
"I don't think that's fair. Like I said, I'm not against child support," Kail said. "If a man makes less than the mother, and they're in a situation where they need it, and it's warranted, OK fine. But he's just being greedy.
Kail confirmed that her battle with Jo over child support will play out on the upcoming season of 'Teen Mom 2.'
Click here to listen to the entire podcast episode!
(Frazer Harrison/Getty Images, Instagram, MTV)