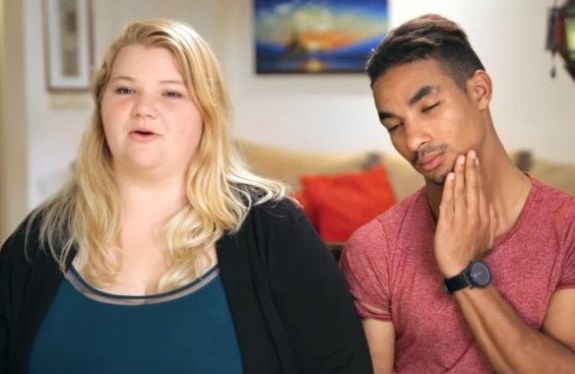 It looks like there will be no "90 Day Fiance" wedding for Nicole Nafziger and Azan Tefou any time soon… at least, not in the United States.
According to "90 Day Fiance" blogger John Yates, the geographically challenged sorta-lovebirds recently faced another setback in their relationship.
"Just heard from a source that Azan was allegedly denied his visa for the umpteenth time," John tweeted last week.
He also claims that the denial of Azan's K1 visa has caused some problems for the show's producers, who are reportedly working with the couple for an appearance on one of the "90 Day Fiance" franchise shows.
"Since [Azan's] not allowed here they are filming their scenes for whichever version of the show she'll be on in Grenada," John tweeted. "I'm thinking it's for 'The Other Way'."
"90 Day Fiance: The Other Way" is one of the franchise's newest spin-offs. It will feature Americans going to their fiancé's home country to get married and live. During this summer's TCA panels, Matt Sharp— who is the executive producer of the show's production company— discussed the concept behind "The Other Way."
"We noticed in the casting process there were Americans who said, 'I'm going to forego my lifestyle, my family, my culture, my country to be with this person.' There have been little bits of this in other shows," he said.
"Viewers will be able to see what it's like when love flows in the opposite direction as we follow couples where the American moves across the globe to be with the person they love," TLC's website states.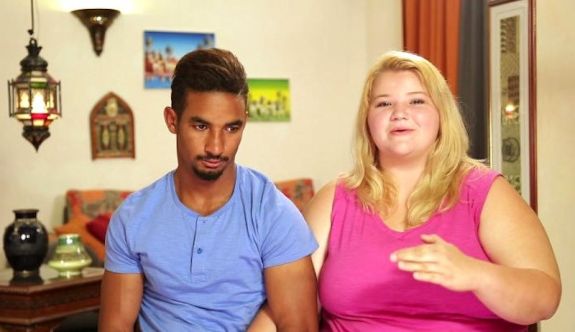 If Azan's visa to come to the United States was, indeed, denied again, Nicole might be forced to move to his home country, Morocco, in order to marry him. While this would mean Nicole would have to leave her family, friends and her life in America, it would also make the couple –who starred on "90 Day Fiance" Seasons 4 and 5— a perfect fit for "The Other Way."
As "90 Day Fiance" fans know, Azan and Nicole are no strangers to denied visas. While filming "90 Day Fiance: Happily Ever After?" Season 3 last year, the couple was preparing to get married in Morocco when Azan's visa was denied. However, they didn't end up going through with the wedding. Nicole spent six months in Morocco prior to the scheduled wedding.
Nicole's stepfather, Joe Fouraker, told Radar Online in June that Nicole and Azan called the wedding off because "they said the timing wasn't right."
Joe said things weren't over between the two, though.
"I think she still intends to go back [to Morocco]," he said. "The wedding dress is still there."
Nicole has said in the past that she would be willing to move herself and her daughter May to Morocco to live with Azan if that's what it takes for her to marry Azan.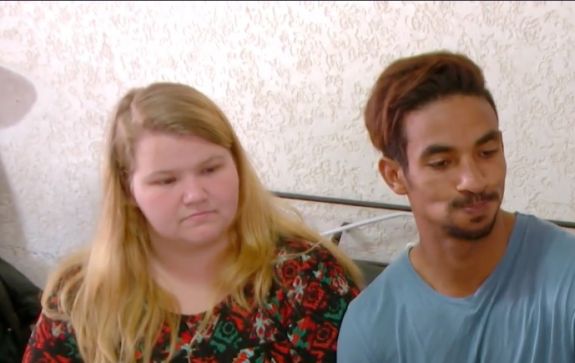 Although she did not directly address the report that Azan's visa had been denied, Nicole did admit on social media over the weekend that she was struggling.
"Honesty time. Over the weekend I had a hard time," Nicole wrote in a message posted to her Instagram stories. "I had a lot of stress on me."
Last month, she squashed rumors that she and Azan had split by posting a mushy message to him on Instagram.
"You add so much light to my world," she captioned a photo of Azan. "I am so proud to have you in my life♥️?? #LoveOfMyLife #MyLove #TilTheEnd#Forever"
TLC has not yet announced who will be starring on "90 Day Fiance: The Other Way," or when the spin-off will premiere.
RELATED STORY: Danielle Jbali Says She Gave Fellow "90 Day Fiance" Star Nicole Nafziger Advice About Marrying Azan Tefou: "I Felt Bad For Her" 
(Photos: TLC, Instagram)