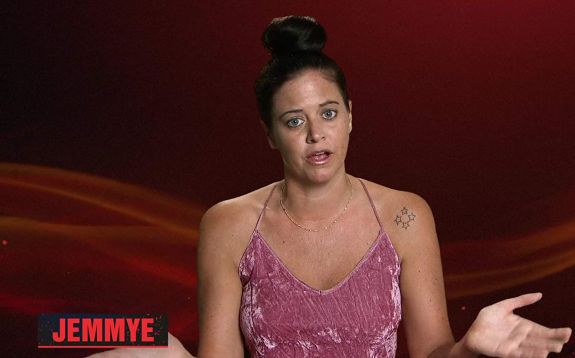 Our favorite reality TV shows love to spend time on Twitter, pouring out their innermost thoughts, throwing shade at their co-stars and, of course, making us laugh (whether they're being intentionally funny or not…)
The Ashley has concocted a list of the funniest reality TV star tweets from the last seven days!
'The Challenge' star Jemmye Carroll discussed the pain all of us creepers have felt before:
Me when somebody I want to creep on is private: pic.twitter.com/2rptr9J0T7

— Jem (@JustJem24) November 28, 2018
'Teen Mom 2' star Chelsea Houska admitted her parenting weakness:
Also. It's officially been confirmed that Cole is the better parent….because this is me whenever puke is involved: pic.twitter.com/DjMwFR7WIK

— Chelsea DeBoer (@ChelseaHouska) December 2, 2018
New 'Bachelor' Colton Underwood had a hard time explaining the whole "Fantasy Suite" concept to Granny:
If you thought you had it bad trying to dodge relationship questions over Thanksgiving with the family…. imagine explaining to grandma that you dated 30 women and it will air on TV this January.

— Colton Underwood (@colton) November 27, 2018
Former 'Bachelor' Sean Lowe just described what The Ashley will be like as an old lady… and/or next year:
Just saw a woman pushing a dog in a stroller and she was carrying another dog on her chest in a Baby Bjorn. I want to be her kind of crazy when I grow up.

— Sean Lowe (@SeanLowe09) November 26, 2018
Former 'Bachelorette' star Diggy Moreland discussed a scientific phenomenon:
I swear, when you have a FIRE outfit, no one sees you.

But the 5 minutes I toss on anything to walk my dog and I'm dressed like a circus clown, I see my ex, and her mom who says: "Look at him. Aren't you glad y'all not together?!"

— Diggy Moreland (@diggymoreland) November 27, 2018
Khloe Kardashian made fun of her sister Kourtney's bougie tweets:
Ok honestly where else are you going? Paris for Christmas shopping and now Switzerland. Can I be one of your kids now? https://t.co/11qzlF3lDh

— Khloé (@khloekardashian) November 24, 2018
Former 'Survivor' star Tyson Apostol made sure we knew that he was not the now-"sausage"-less dude in the Walmart meat department:
Marked safe. https://t.co/d4bxlrxPIB

— Tyson Apostol (@TysonApostol) November 29, 2018
'Bachelor in Paradise' bartender Wells Adams highlighted a sad but true fact:
Name a better duo. I'll wait. pic.twitter.com/YM16WXrULK

— Wells Adams (@WellsAdams) November 29, 2018
RELATED STORY: 10 Funny Things Reality TV Stars Tweeted This Week: Thanksgiving & Black Friday Weekend Edition!
(Photo: MTV)