Jersey Shore Family Vacation star Ronnie Ortiz-Magro and his baby mama Jen Harley are publicly feuding yet again and this time, Ronnie is claiming that his infant daughter, Ariana, may not be his. 
According to Celebrity Insider, Ronnie made the bold claim in a now-deleted Instagram story featuring a text conversation between himself and Jen, his frequent sparring partner. Ronnie's texts accused Jen of cheating on him with an ex… or four. 
"That's u Jen, u denied for 4 months that U spoke with him, i let it go bc I believe in my heart that u knew how much that whole things fked me up and that the one thing u would never do again.
"The fact u brought him back into our lives again after we had a kid just proves u can't let go." 
Ronnie then went on to run down a list of Jen's exes—one of whom is named Nitro. (We're assuming he's some sort of aspiring pro wrestler or something?)
"U had bret, Nitro, Jeff, Moe," Ronnie wrote.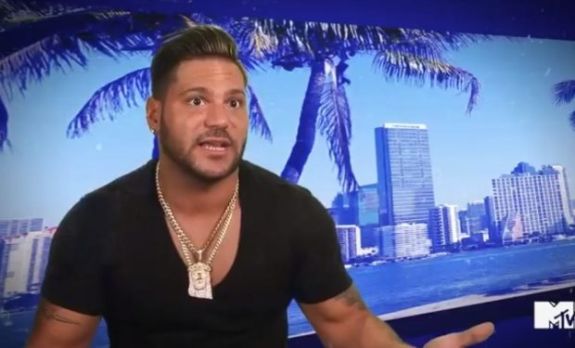 Ronnie accompanied the text convo with a caption questioning the paternity of Ariana. 
"When you find out you've been getting played and the child you have given the world and only thing brings u happiness might not be yours #IPrayNobodyEverHasToFeelThisPainOrConfusion." 
This week's social media squabble is just the latest in a seemingly never-ending tale of altercations between these two, the most recent being a month ago, which ended in the cops being called. 
https://www.instagram.com/p/BqXwUqWBC1n/?utm_source=ig_web_copy_link
As The Ashley previously reported, that incident took place just days after Ronnie accused Jen of giving him a black eye, to which she responded by publicly accusing him of being a drug addict. 
In June of this year, Jen was arrested on charges of domestic abuse after allegedly dragging Ronnie with her car while he was exiting her vehicle during—yet another fight. 
Later that month, Jen showed up unannounced during the filming of 'Jersey Shore Family Vacation' and allegedly got physical with Ronnie… and as The Ashley told you in April, the couple chose to broadcast their tumultuous breakup-turned-throw down over Instagram Live.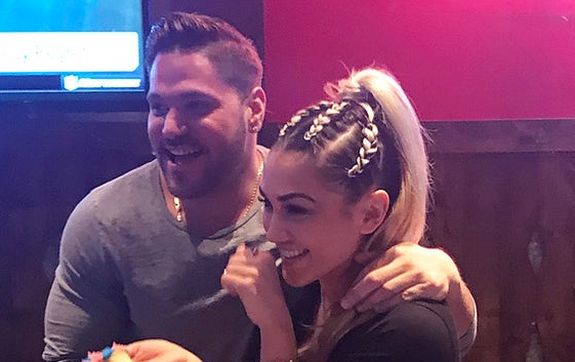 To (undoubtedly) be continued… 
(Photos: MTV, Instagram)