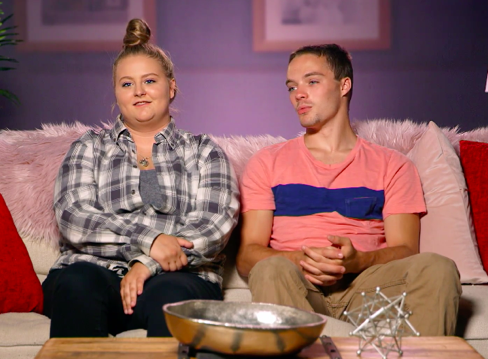 TLC's Unexpected is getting another season, but the same can't be said for the show's entire cast!
According to Starcasm, Laura Barron, who joined the show in Season 2, has not been asked to return for the next season, despite having one of the most stable relationships out of the whole 'Unexpected' bunch.
As The Ashley previously reported, Laura and her baby daddy, Tylor Strawmyer, tied the knot in October—shortly after Tylor enlisted in the Navy.
When asked by one of her followers during an Instagram Q&A if she would be coming back for another season of 'Unexpected,' Laura replied, "I don't think they want me back."
"They asked everyone to come back except me lol," she responded to another follower.
As far as the reason why she hasn't been asked back, Laura believes she and Tylor just didn't bring enough chaos to the reality show.
https://www.instagram.com/p/BqYTdVrAm2D/?utm_source=ig_web_copy_link
"My theory is that we didn't have enough drama in our story," she wrote.
Despite her possible departure from 'Unexpected,' Laura told her followers she didn't regret doing the show.
"I loved it! It was an awesome experience. No regrets."
Starcasm reports that Laura's co-star Emiley Noack has confirmed that she's been asked to film another season, though her return depends on her ex Diego Reyes signing on, which he has previously spoken against doing.
The status of Chloe Mendoza's baby daddy's return may be up in the air as well being that Max Schenzel is facing a felony theft charge from an incident he plead guilty to in August.
RELATED STORY: 'Unexpected' Star McKayla Adkins Talks About Finding Out She Was Pregnant Again: "I Didn't Think It Would Happen!"
(Photos: TLC; Instagram)