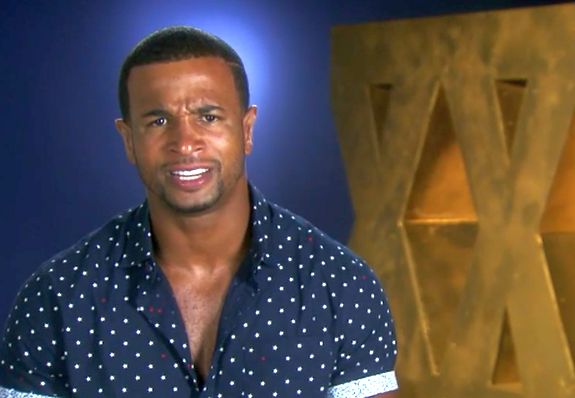 Nelson Thomas' next "challenge' is finding himself a good lawyer!
The Ashley can exclusively reveal that the star of MTV's The Challenge was arrested on Thursday and booked into Texas' Hays County Jail on a charge of theft.
Nelson— who has appeared on five seasons of 'The Challenge' and is featured on the brand-new season of Ex on the Beach— was charged with committing a Class B theft, according to online records obtained by The Ashley. 
The reality TV looked less-than-thrilled in his mugshot, posing in a black hoodie. (He decided not to smile, unlike his 'Challenge' co-star Britni Thornton, who mugged for the camera, after she was charged with DUI earlier this year!)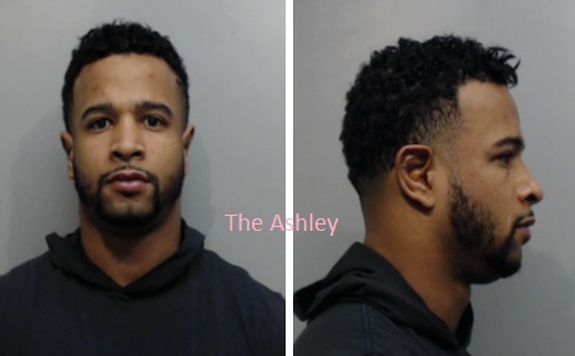 Anyway, it is unknown what Nelson allegedly stole to be arrested; however, according to online records, a person is charged with Class B theft if the item(s) they allegedly stole is valued between $50-$500.
According to online records obtained by The Ashley, this is not Nelson's first run-in with the law. He has several arrests for driving without valid vehicle registration and/or on a suspended or invalid license.
He also has a previous theft charge. Back in December 2014 (before he appeared on Are You The One?) he was charged with theft less than $500. After having the sentencing scheduled and then cancelled for years, Nelson plead "nolo contendere" (meaning the conviction is accepted as though Nelson had plead guilty, but he does not have to admit guilt. It is the same as pleading "no contest." )
On June 28, 2018, Nelson was sentenced to 12 months of probation, only to have his probation revoked in October. On October 4, a judge sentenced Nelson to eight days in County Jail (with credit for one day served). That confinement was supposed to begin on October 4, but it's very unlikely that Nelson served the sentence at that time, as he was in Los Angeles filming the current season of 'Ex on the Beach!'
It's likely that this recent arrest is due to Nelson serving out that sentence. However, he may have had a warrant out for his arrest for not serving those eight days in October.
In total, The Ashley was able to locate at least six different mugshots for Nelson, stemming all the way back to 2009. Check out his mugshot from December 2014 below!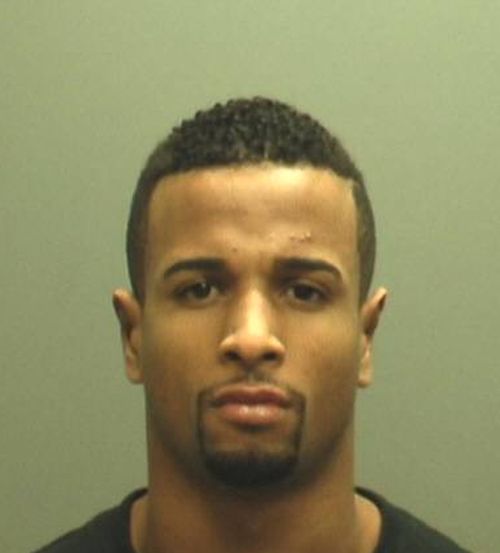 UPDATE!  After The Ashley broke this story, a source from the Hays County Police Department told Hollywood Life that "Nelson turned himself in yesterday and he's still in jail. He will be out in a couple of days.
By Saturday, Nelson was using his social media accounts again, so we can assume he has been released from the slammer.
"Everyone has a past. No one's hands are clean but God," Nelson tweeted on Saturday. "I was not arrested. I turned myself in to clear my name on a charge from 5 years ago. This was an alternative to probation. I've been in full cooperation with all law enforcement. If you do the crime, do the time like a man.
"No regrets. Only lessons. Thank you to all my fans that continue to support me through the ups and downs."
After he was released from jail on Saturday, Nelson talked about the incident on Instagram Live. Watch the video below to see what he had to say.
Nelson from The Challenge is out of jail y'all! Nelson said he was arrested for something that happen 5 years ago. Welcome home @MTV_NellyT 👏 #TheChallenge #TheChallenge32 #TheChallengeFinalReckoning #RealityTV pic.twitter.com/AUqyHj06Ep

— Joey (@OMFGRealityTV) December 22, 2018
Media outlets must credit The Ashley and link back to this story! 
(Photos: MTV, Hays County Sheriffs Department)