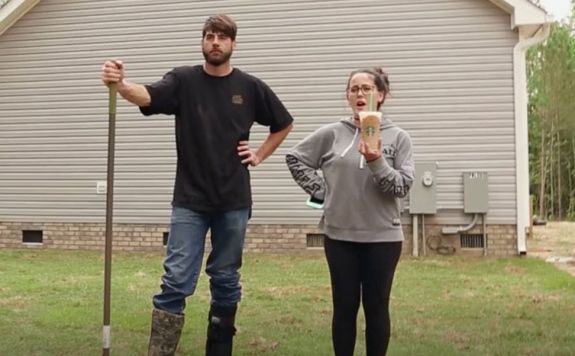 New Year's Eve is fast approaching and Teen Mom 2 star Jenelle Evans and her husband David Eason seem very determined to go out with a bang—no pun intended.
According to Wilmington Police, David may be facing charges related to the recent towing stunt he pulled on a stranger's vehicle. While the owner of the vehicle originally said he did not plan to press charges against David, he's apparently had a change of heart in the matter and is now pursuing legal action.
UPDATE: Hill has decided to press charges. An officer is meeting with him to assist in paperwork/taking a report. Once completed, WPD will take appropriate action to charge Eason. https://t.co/ysFAMWKPVq

— Wilmington Police (@WilmingtonPD) December 21, 2018
Ben Smart, a local news reporter for WECT, said the owner of the vehicle, Terry Hill, filed necessary paperwork two days ago and his truck has been inspected for damages caused by David aggressively towing it backward in June. A Wilmington police officer was reportedly onsite to help Terry with the process of filing a criminal complaint against David.
Terry just met with the magistrate. He was given paperwork to fill out, a criminal complaint. A Wilmington Police Officer is on the way to help with the process @wectnews pic.twitter.com/u7g47VENK7

— Ben Smart (@BenSmartWECT) December 21, 2018
Ben has been following and reporting on the Jenelle and David towing incident closely, which apparently (and not surprisingly) is not sitting well with Jenelle. After news of the impending charges against David broke, Jenelle took to social media to blast Ben, WECT and Terry…as per usual.
"We woke up to a strange email from a young buck named Ben Smart and he was from WECT Local News. He begged David to write a story on him and come visit our home," Jenelle wrote on Instagram stories over the weekend. "David said 'no sorry bro out of town.' David explained his side of the story and said OFF RECORD. OFF RECORD means as a journalist you cannot include those words in your article or story. Contacting our lawyer about Ben Smart today for harassment."
Jenelle also blamed the reporter for Terry deciding to press charges against David.
"Ben Smart of WECT still perused to call Terry Hill and convinced him to 'press charges' on my husband," Jenelle wrote. "Then Terry Hill goes home to his wife who furthermore tries to convince Terry. Well Terry I HATE to tell you this but if someone else has convinced you to press charges and not being your own idea is against the law. Most of the time if that made it to court, would have been thrown out anyways. No charges are being pressed. End of story, leave my family alone WECT."
While Jenelle may not be the main culprit in the towing drama, in a strange turn of events, she may be facing repercussions for some of her own recent actions.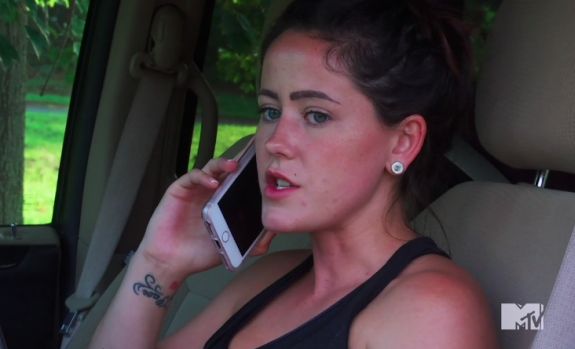 Radar Online reports that Jenelle broke the law with her recent pyromaniac episode, during which she set fire to the Pothead Hair Care products gifted to her by co-star Kail Lowry. The Columbus County Police Department reportedly told the site that what Jenelle did was illegal.
According to state law in North Carolina, it is illegal to burn trash and other non-vegetative materials and Jenelle could reportedly face up to $25,000 in fees for the stunt.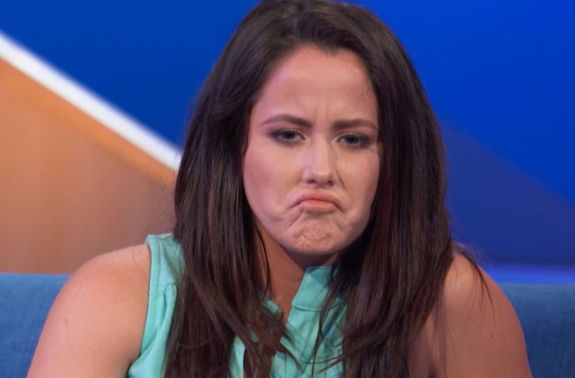 Jenelle was apparently under the impression that you can light whatever you want on fire, as long as you are on your own land (or "The Land," in Jenelle's case.) After she posted the video of herself burning the products, she posted a message to nay-sayers on Instagram.
"Lmao wow some of you are super offended by my burn pile in my yard," Jenelle wrote. "We live in the country on our own land so no rules. #SorryNotSorry"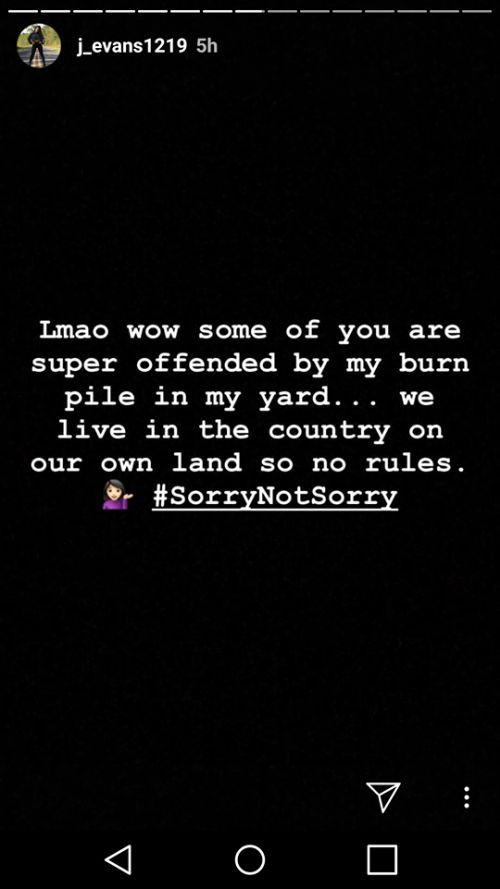 Stay tuned for updates on the latest lawsuits going down on The Land…
Watch Terry explain why he decided to press charges against David:
UPDATE: video from today as Terry Hill filed charges against David Eason of Teen Mom 2 @wectnews @WilmingtonPD pic.twitter.com/7ZrhBad9Pf

— Ben Smart (@BenSmartWECT) December 21, 2018
RELATED STORY: Jenelle Evans Sets Fire to the Free Hair Products Her 'Teen Mom 2' Co-Star Kail Lowry Sent Her After Kail Calls David Eason "Unstable"
(Photos: MTV/Twitter)