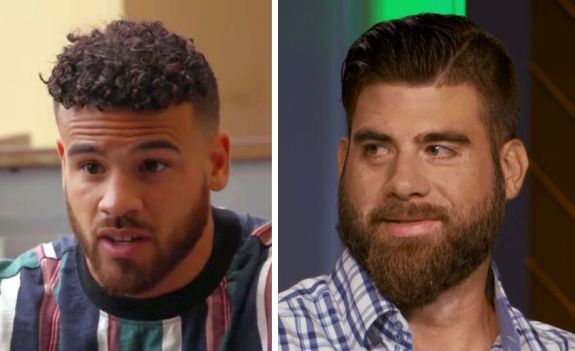 Teen Mom OG dad Cory Wharton and former Teen Mom 2 dad David Eason won't be taking their drama to the boxing ring anytime soon, but that doesn't mean they won't take it to social media.
In the latest round of the 'Teen Mom' dads' feud, Cory fired back at David for insisting the two dads duke it out on The Land instead of in an organized boxing match for charity (à la Farrah Abraham—well… almost) as Cory recently suggested.
"The only way I'll do it is if it's in a professional environment because dude is crazy," Cory told Radar Online. "He told me to come to his house. I'm not dumb. I'm not stepping on his property!"
The beef between David (who is Jenelle Evans' husband) and Cory (who is Cheyenne Floyd's baby daddy) started when Cory told TMZ in November that, if he could box anyone from the 'Teen Mom' franchise, he'd chose David. In late December, David caught wind of what Cory said, firing back that he felt Cory is a racist, Cheyenne is a racist (and a hoe), and that Cory can come to The Land if he wants to fight him.
Cory says he has no interest in going to David's swampy lair of weapons.
"He wants to talk a big game. He wants to have all these guns by his side," Cory told Radar. "If you want to do something, we can do something. The only person running is you, David! All I need is security to pat you down and make sure you're not carrying."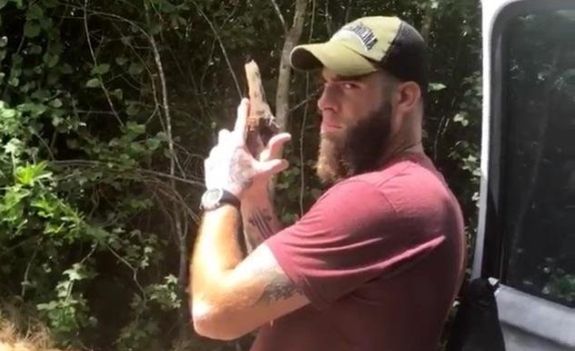 Cory's concerns are warranted, given David's previous threat to shoot any trespassers on The Land—the same sort of comments that The Ashley revealed has some 'Teen Mom 2' crew members refusing to film Jenelle Evans' segments.
Despite David's apprehension to engage in a publicized beat-down, Cory remains down for the cause.
"Some people need a good ass-kicking," he said. "[David] is one of those people. I don't like him and Jenelle. I don't like the way they parent or what they stand for. He's proud to be a s**tty person. How can someone have pride on being so s**tty?! People want to see me fight David. Who wouldn't want to see me kick David's ass in the ring."
The answer? David.
Celebrity Boxing promoter Damon Feldman posted a screenshot to Twitter this week of an alleged Facebook message conversation between himself and David. In the exchange, it appears that Damon presented the boxing idea to David in November and David turned it down (while simultaneously making us all completely nauseated).
"Do I look like a f**king boxer to you?" David allegedly wrote in a response to Damon's request to have him fight another 'Teen Mom' dad. "I got more important s**t to do like getting my d**k sucked. Tell you teen mom father he can go rub his sweaty arm pits on someone else."
@CoryWharton my man I already asked that David Eason , he turned you down pic.twitter.com/sjh2jtdmXt

— ***Official Celebrity Boxing*** (@H16man) January 2, 2019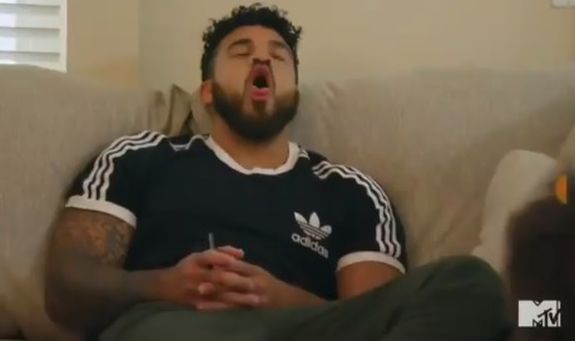 David has yet to respond to Cory's latest take on the boxing brawl.
RELATED STORY: David Eason Accuses 'Teen Mom OG' Stars Cory Wharton & Cheyenne Floyd of Being Racist; Challenges Cory to a Fight on The Land
(Photos: MTV; Twitter; Instagram)