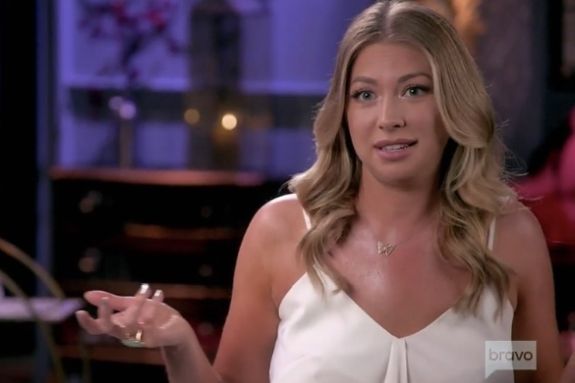 The Ashley does her best to bring you all the latest news on reality TV shows and their stars. The Roundup can't cover every reality TV show and event, though, so here's a listing of some reality TV stories that weren't covered by The Ashley this week!
Stassi Speaks! Reality Tea: 'Vanderpump Rules' Star Stassi Schroeder Explains Why She Sent 70 Texts to Her Boyfriend
Kandi, Kato & More! Tamara Tattles: Check Out the New Cast of 'Celebrity Big Brother!'
Brawl in Da Club! Starcasm: Blac Chyna & 'Love & Hip Hop' Star Alexis Skyy Got into a Fight…and There's Video
Staten Island Street Kids? In Touch Weekly: 'Made in Staten Island' Stars C.P., Karina, Paulie & Dennie Describe the "Street Life"
Tempted Twosomes! Hollywood Life: Meet the Couples Appearing on the 'Temptation Island' Reboot!
(Photo: Bravo)