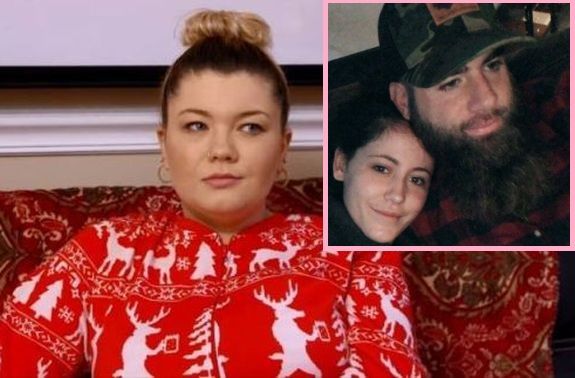 Amber Portwood may be the next Teen Mom franchise star to find themselves at the receiving end of David Eason's epic online rants!
The Teen Mom OG star took to Twitter on Monday to call out a man associated with the 'Teen Mom' franchise, stating that he needs "a couple interventions" and calling him an "abuser."  Although she did not specifically name David or Jenelle in the series of tweets, she made sure 'Teen Mom' fans knew who she was talking about.
In addition to sandwiching the tweets with back-to-back links to negative stories about David, Amber told fans that the man's "girl" is someone from the show she has feuded with in the past.
"I swear I can't say names because that's just me and I don't want to disrespect anyone. But there's a certain 'man' that needs a couple interventions from some good friends lol. You disgusting clown. I can't say anymore but I'm so heated. I'll give you attention…. #tryme #Clown," Amber wrote.
'Teen Mom' fans started to realize that Amber was talking about David, but Amber continued to tweet, adding that she knows her tweets will cause controversy. She also acknowledged that she has been abusive in past relationships herself.
"You know who you are and you will respond. or your girl," Amber wrote. "But family no matter if we hated each other now or in the past never deserves abuse. I had to learn that the hard way as an abuser and also getting a couple whacks myself. #b*tchmen #weak"
Oh shit. 😂😂😂 right on. pic.twitter.com/aKmw5VG5F1

— Sean's Xbox (@lilfootx_box) January 14, 2019
She expressed how badly she felt for the abuser's girl.
"I love that girl through all the s**t talk we've done and I expect her to say something back it's fine but I just can't be quiet on this I'm sorry," Amber wrote. "I needed the same help on both sides so I understand."
(Amber and Jenelle have feuded numerous times in the past. They made amends during a 2014 "Ask the Moms" special and have been on good terms since then.)
She also retweeted a fan who wrote, "He needs help, but he has to want it in order for it to do any good. Til then pray for kids in his care."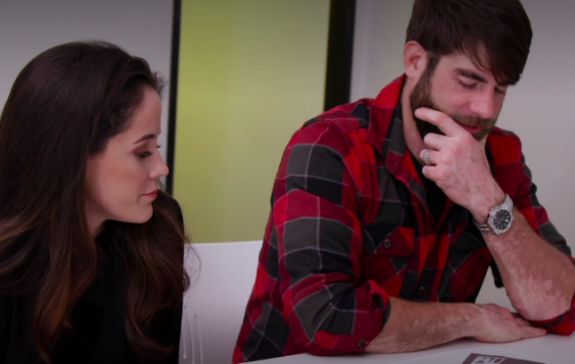 As The Ashley has previously reported, Jenelle has denied that David is abusive, despite the fact that she called 911 on him in October to report that he had gotten physical with her. (She later downplayed the incident, stating that she was drunk and that she and David fell in a hole…or something.)
Amber seemed to want everyone to know that she was talking about David and Jenelle, without having to specifically name them in her tweets.
"If you can't put it together as a 'Teen Mom' fan then I really don't know what to say lol come on now?" she told one fan.
At press time, Jenelle and David had yet to respond to Amber's comments, and Amber had not officially confirmed that her tweets were directed toward David.
RELATED STORY: Kail Lowry Says David Eason is "Unstable" & "Needs to Be Checked Into a Facility of Some Sort"