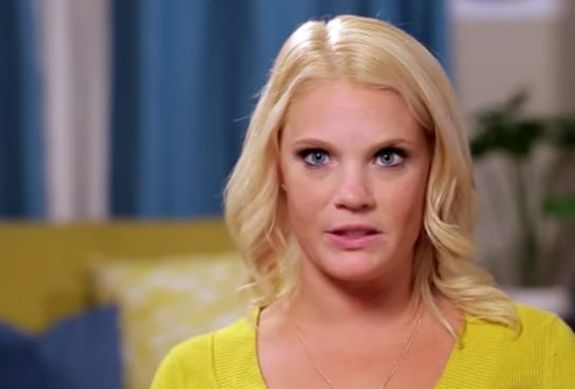 90 Day Fiance star Ashley Martson was rushed to the hospital on Sunday after suffering a medical emergency at her home.
Ashley, who suffers from lupus, revealed on Instagram that she has been diagnosed with acute kidney failure (caused by the lupus), and will need to begin dialysis.
"I will not hide that I'm sick," Ashley captioned an Instagram photo of herself in a hospital bed. "If I can help one person with lupus then posting this is worth it.
"I was found unresponsive this morning at my home. The ambulance took me to the hospital where it was found that I am in acute kidney failure due to lupus. I will begin dialysis shortly. I will not let this beat me."
Ashley, who starred on the most-recent season of "90 Day Fiance" with her husband Jay Smith, asked fans for support.
"Please pray for myself and my family as I know it's going to be a very tough road ahead for all of us," Ashley wrote before asking her followers to refrain from writing negative comments on the post.
"I'm already scared and I don't need to be kicked while I'm already down."
She later posted photos of the balloon and flower arrangement that the TLC network sent to her hospital room.
This is the second time in three weeks that Ashley has been hospitalized. She spent several days in the hospital over Christmas.
Jay– whom Ashley found out had cheated on her one day after their wedding— appears to be supportive of Ashley, despite their ongoing issues.
He posted a screenshot of Ashley's hospital photo to his own Instagram, along with a message.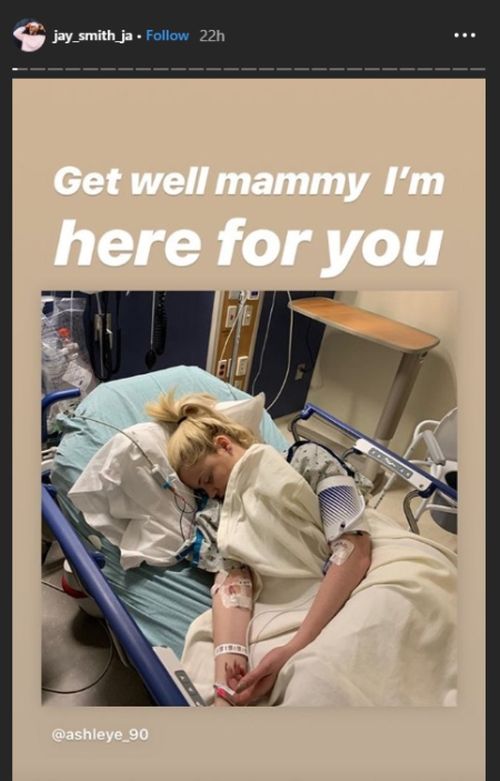 Ashley's friend has set up a GoFundMe page to help Ashley raise money to pay her medical bills.
"As many of you know Ashley has been battling lupus. She has posted more recently her hospital stays but this has been going on for years," the fundraising page reads. "She will begin dialysis and be placed on the donor list. This is a hard battle that Ashley will have to fight but I know she can pull through.
"With that being said, she will be out of work for months without any financial support. She has two children that she is responsible for as well as the typical bills for her home and car. Medical bills are piling up and she is in need of help. I know this is very hard for Ashley to ask for help but at this point she has run out of options."
An update on the page stated that, as of Monday, Ashley was in stable condition.
At press time, the page had raised $1415 of its $10,000 goal.
Ashley did not get any financial donations from her "90 Day Fiance" co-stars (which is not surprising, considering how many of the show's stars are currently having their own money problems), but she did get plenty of supportive messages from them.
"My thoughts and prayers are with you Ashley and your family!" Darcey Silva from Before the 90 Days wrote on Ashley's Instagram post. "My family is here thinking of you and praying deeply! Our hearts are with you. We love you."
"Sending up our thoughts and prayers to you and your family! You're stronger than you know it!" Russ Mayfield of Season 1 wrote.
"You've overcome so many things in your life," Ashley's Season 6 co-star Kahlani Faagata wrote. "I know if there's anyone who can get through this it's you. You're one of the best moms and baddest bitches I know. I hope you feel better soon, beauty. I wish we lived closer."
(Photos: TLC, Instagram)