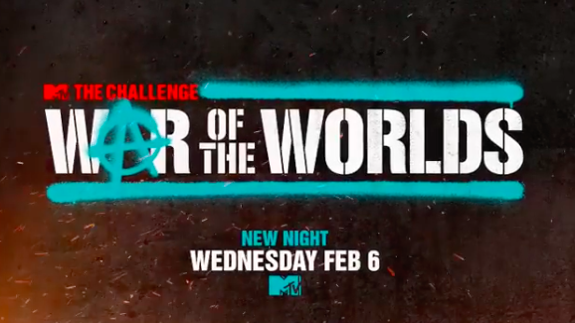 Season 33 of The Challenge is set to premiere on MTV next month and, while fans will be pleased to see some familiar faces in the lineup of competitors, they should also prepare for quite a few random newcomers!
"The Challenge: War of the Worlds" will include a mix of ever-returning vets, and a bunch of randoms vying for a hefty $1 million prize in what is being called "the most grueling season yet."
"Thirty-four competitors from around the globe will battle their way through the most grueling, physical and mental challenges for their share of the $1 million prize," MTV states in the season's description. "New rules will unfold, alliances will be rehashed and surprising twists will arise in the grittiest, most hardcore season ever."
Joining returning 'Challenge' host TJ Lavin will be 16 'Challenge' vets (which, of course include Johnny Bananans and Cara Maria Sorbello…yawn). There will also be 18 'Challenge' rookies—referred to as "The Prospects"—who have all appeared on various reality TV shows.
The Season's Vets will be made up of a lot of the "usual suspects," but we will also see the return of some players who have sat out of 'The Challenge' in recent years, such as Nany Gonzalez and Wes Bergmann.
THE VETERANS:
Amanda Garcia (5th Challenge)
Ashley Mitchell (4th Challenge, 2 wins)
Cara Maria Sorbello (13th Challenge, 2 wins)
CT Tamburello (15th Challenge, 2 wins)
Da'Vonne Rogers (2nd Challenge)
Hunter Barfield (4th Challenge)
Jenna Compono (7th Challenge)
Johnny "Bananas" Devenanzio (18th Challenge, 6 wins)
Kam Williams (3rd Challenge)
Kyle Christie (3rd Challenge)
Leroy Garrett (10th Challenge)
Nany Gonzalez (6th Challenge)
Natalie Negrotti (3rd Challenge)
Paulie Calafiore (2nd Challenge)
Wes Bergmann (11th Challenge, 2 wins)
Zach Nichols (8th Challenge, 1 win)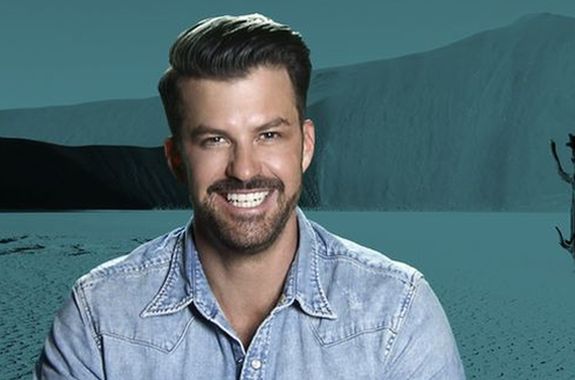 THE PROSPECTS:
MTV seems to have really scrapped the bottom of the reality TV star barrel with this rag-tag cast of rookies. They include folks from international MTV shows, as well as other shows. While a lot of the Prospects are from overseas, there are also a few randoms from American reality shows as well, so there seems to be no real rhyme or reason as to why these people were cast.
Alan Valdez — Telemundo Personality
Ashley Cain — Ex on the Beach UK
Chase Mcnary — The Bachelorette, Ex on the Beach
Dee Nguyen — Geordie Shore
Georgia Harrison — Love Island
Gus Smyrnios — Floribama Shore
Joao Paulo Andrade — Ex on the Beach Brazil
Josh Martinez — Big Brother
Julia Nolan — Big Brother
Liz Nolan — Big Brother
Mattie Lynn Breaux — Party Down South
Morgan Willett — Big Brother
Natalie Duran — American Ninja Warrior
Shaleen Sutherland — Bachelor Canada
Stephen Bear — Ex on the Beach
Theo Campbell — Love Island
Turabi Camkiran — Survivor Turkey
Zahida Allen — Ex on the Beach
'The Challenge: War of the Worlds' premieres February 6 on MTV.  The network will also air a pre-launch special called "The Challenge: War of the Worlds: Basic Training" on Wednesday, January 30.
Check out a sneak peek of the new season below! For full cast descriptions, click here!
(Photos: MTV, Instagram)