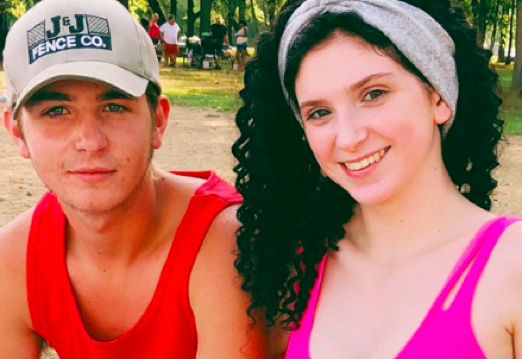 Less than a week after feuding over social media with her baby daddy, Unexpected star McKayla Adkins has given birth to her second child.
Starcasm reports that the 18-year-old mom welcomed a daughter Tuesday morning after doctors induced labor the night before.
Prior to making her way to the hospital, McKayla provided her followers with an update on her YouTube channel.
As The Ashley previously told you, just last week, McKayla and baby daddy Caelan Morrison (with whom she also shares a son, Timmy) took to social media to deliver a series of attacks at each other, all but confirming that the two had parted ways.
Throughout the online feud, McKayla claimed more than once that she would not allow Caelan to be in the delivery room when she gave birth to their daughter. She also stated that the baby would not have Caelan's last name.
Earlier in the month—before the couple went after each other on multiple social media platforms—McKayla announced that she had moved out of Caelan's house and was living with her grandparents again, where she said she planned to stay indefinitely.
In a YouTube video detailing the new living situation, McKayla claimed she made the moved because she wasn't getting "the help and emotional support and stuff" that she needed. She also noted that she was becoming depressed from being by herself because "Caelan works all day."
UPDATE! In a video posted Wendesday to her YouTube channel, McKayla revealed that she has named her daughter Gracelynn Ann Adkins-Morrison. During her online feud with Caelan, McKayla had stated that the baby would be receiving her last name instead of Caelan's, but it appears that she had a change of heart and gave the baby both last names.
Watch the video below to see more photos of Baby Gracelynn.
(Photos: Instagram, YouTube)