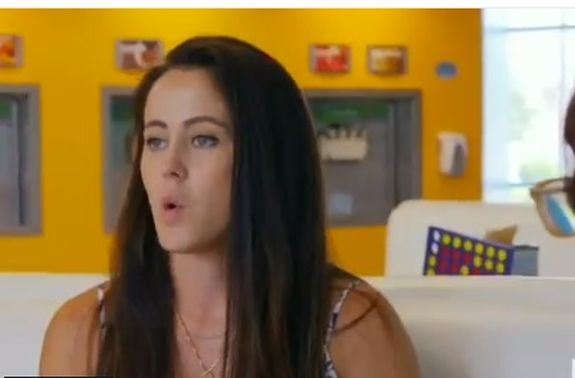 Jenelle Evans is accusing MTV of using her family's drama to boast Teen Mom 2 ratings in the wake of the show airing her infamous 911 call on this week's episode.
"David is upset everyone keeps bringing up old things that have happened and that we have moved on from," she said in a new interview with Hollywood Life . "I feel like my husband doesn't have a voice and they are still trying to use him in the show. It's not fair to David at all."
As The Ashley exclusively revealed to you back in October, Jenelle called 911 on her husband (and fellow dweller o' The Land) David Eason, alleging that he had physically assaulted her after a night of drinking.
"My husband assaulted me. He pinned me down on the ground in the yard, and I think I heard my f**king collarbone crack and I can't move my arms," Jenelle can be heard telling the 911 operator during the call.
While the recording began making its rounds shortly after the incident occurred, fans of the show got to hear the audio once again during the final few minutes of Monday's episode of 'Teen Mom 2,' and Jenelle isn't too happy about it.
"The crew filmed with me the day after the incident and I explained what happened," she told the site. "It's a shame they HAVE to make it a cliffhanger for their own benefit to get ratings… meanwhile my husband and my family get harassed by hundreds of people for a week until it airs."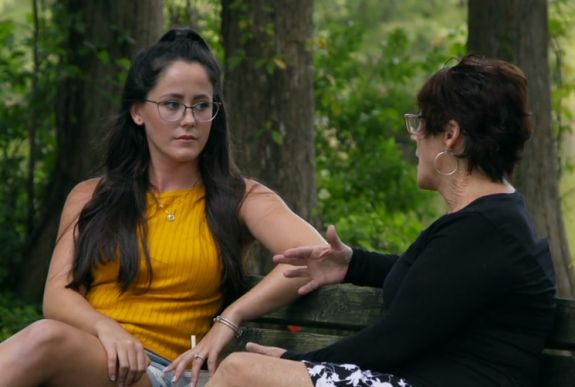 Despite Jenelle originally claiming that the police and ambulance were called to The Land that night because she tripped and fell by a bonfire, the 911 call and public records from the incident tell a different story, which Jenelle seems to realize now.
"It was a stupid argument we had," she said. "Part of marriage sometimes is arguing and making up. I haven't even watched any episodes from this season yet."
As 'Teen Mom 2' fans know, David has not been allowed to be filmed for the show since last February, when he went on a homophobic Twitter rampage.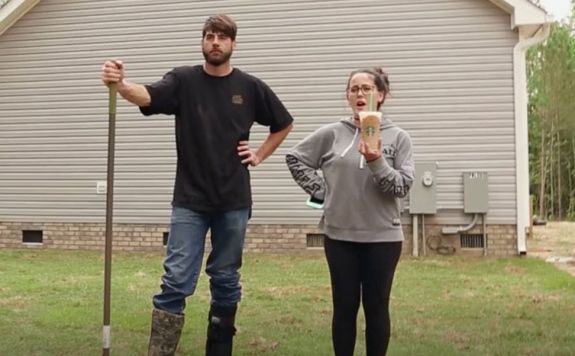 The Hollywood Life interview is just the latest time Jenelle has publicly defended her husband.
Earlier this month, Jenelle attempted to earn David some sympathy points following the oh-so-classy social media feud between her and Teen Mom OG star Amber Portwood. After Amber (and others) came for David online, Jenelle had a full-on, "LEAVE DAVID ALONE" moment.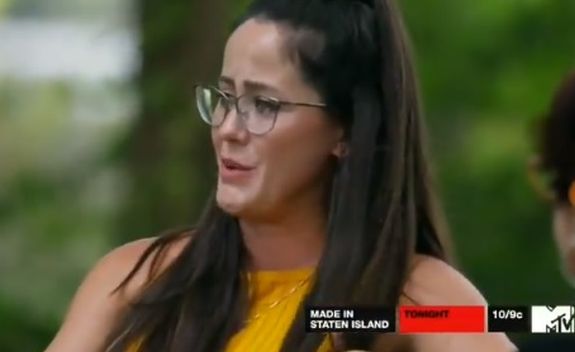 "You guys need to stop. And the reason I say you need to stop is that my husband is getting depressed," she said during her Instagram Live video from last week. "It makes me so upset for him because he doesn't need to be going through this. You have people making up stories about him now that they know he has a gun."
On next week's episode of 'Teen Mom 2,' viewers will get to hear the third (or tenth) explanation from Jenelle regarding what happened on that infamous night on The Land.
RELATED STORY: Jenelle Evans & Amber Portwood Rip Each Other Apart on Social Media: The Ashley Recaps What Went Down
(Photos: MTV)