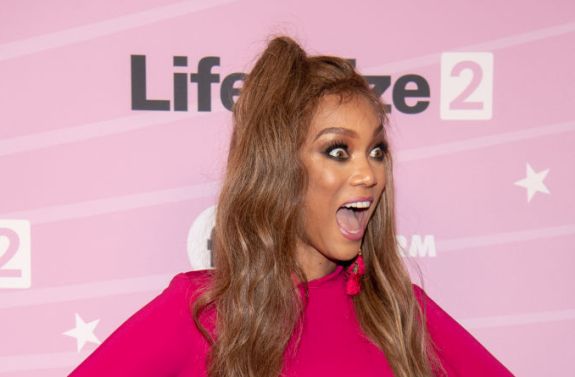 Get ready for something to really "smize" about — Tyra Banks is taking on the world of amusement attractions!
No, seriously…
The model/creator of America's Next Top Model plans to open a modeling attraction later this year, which she has decided to call Modelland.
Modelland will reportedly be a multi-level 21,000 square-foot spot in Santa Monica, California, that will feature retail shops, dining options, interactive entertainment and more.
According to a press release sent out on Tuesday, "with Modelland, Banks creates a new world of storytelling and adventure in a grand, fantastical, physical place where all expressions of beauty are celebrated.
"Each will undertake a transformational journey to celebrate their unique beauty."
Tyra plans for Modelland to be a permanent attraction that will eventually be expanded worldwide.
The press release, which calls Tyra "the godmother of breaking beauty barriers" [insert eye roll here], makes it sound like Modelland will be a haven for people who want to take photos they can post on Instagram.
"[It] will create a global community for user-generated content, providing visibility and amplifying a diverse array of voices… inviting the full spectrum of beauty to
Feel the Fierce firsthand," the press release states. "The venture will invite select partners in the sectors of beauty, fashion, entertainment, food and beverage, and technology to collaborate on the 360-degree, poly-sensory experiences."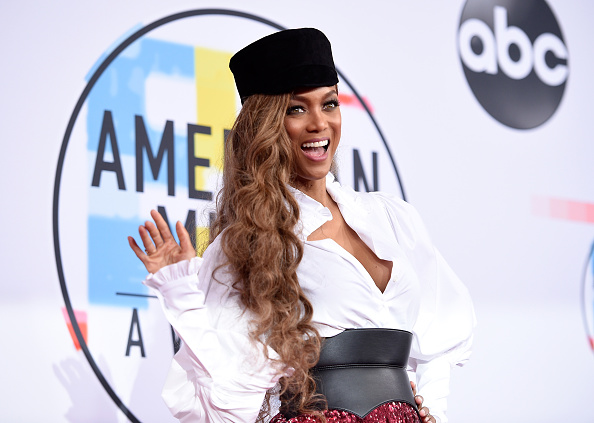 It's unknown at this time if Modelland will feature rides like other theme parks have.
Tyra stated in the press release that she has dreamed of creating Modelland for years.
"Modelland has been 10 intense years in the making," Tyra said. "It has been my ultimate dream and I have worked tirelessly with laser-focused tunnel vision to bring it to fruition. Modelland will awaken your childlike glee by entertaining and educating in unexpected ways that will make learning about oneself fierce and fun.
"I want people to feel seen and validated," she continued. "Modelland will provide the tools for them to do so and empower them to embrace, adorn and celebrate their own unique beauty. Modelland is all about celebrating your flawsome self.
"We are fierce. We are fantasy. And, we are for real."
We are… confused.
Modelland is being described as a "multi-level ticketed experience" that will invite visitors to "redefine what a model really is and for people to be the dream versions of themselves."
Considering Tyra's thriving, albeit slightly random, resume, it seems she's on a mission to be the "dream version" of herself, too. Aside from her impressive modeling career and the success of 'America's Next Top Model,' she's had her own talk show, served as the host of America's Got Talent, been an actress, a singer and an author, launched her own production company and taught classes at Stanford Business School.
An opening date for Modelland has yet to be announced, though the website states that "hard hat tours" will begin in August.
(Photos: Emma McIntyre/Getty Images; Kevork Djansezian/Getty Images; Instagram, Modelland)