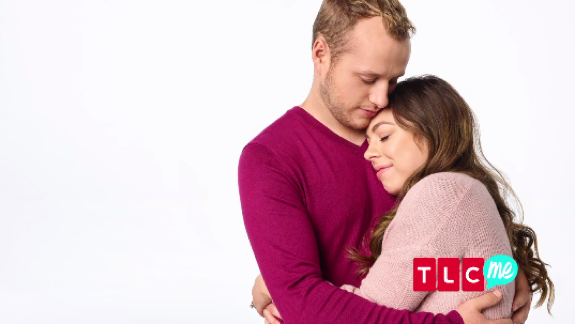 Counting On couple Josiah Duggar and Lauren Swanson have revealed to fans that they suffered a miscarriage just months after they tied the knot last year.
Josiah and Lauren shared the news in an emotional video on the Duggar Family blog, which the family often uses to share updates with their fans.
"So a couple months ago, we found out we were expecting but suddenly thereafter, we lost our baby," Lauren said in the video.
"It really was a hard time for our family, going through this right after we got married and all the dreams of getting to see our little one and hold it in our hands dashed before our eyes," Josiah added.
News of the couple's loss was also shared on social media. In an Instagram post, Josiah and Lauren admitted they initially wanted to keep the news of their miscarriage quiet; however, given the Duggar family history of announcing a pregnancy soon after marriage, they felt they should tell fans that their "first and only baby is in heaven."
" … It is hard to hear when people ask us if we are expecting, when we only recently lost our baby," the post reads. "You can imagine it was devastating to the both of us. Our expectations of setting up a baby room, hearing the heartbeat, feeling the baby's first kick in mommy's tummy, holding our little one and getting to see our precious baby were – shattered. Gone. Right before our eyes."
The couple went on to offer comfort to others who may have suffered the "real and terrible" pain of miscarriage, reminding them that they don't have to "suffer in pain alone" and that they are not at fault.
The couple offered similar words of encouragement in their video announcement.
"We really wanted to share our story because we know a lot of people go through miscarriage but nobody really talks about it, so we just want to let y'all know that you're not alone," Lauren said in the clip, followed by Josiah thanking 'Counting On' fans for their prayers and support.
The video announcement ended with a short preview from the upcoming season of 'Counting On,' in which we learn that the news of Josiah and Lauren's miscarriage will be featured.
Season 9 of 'Counting On' premieres tonight on TLC.
(Photos: TLC, Instagram)