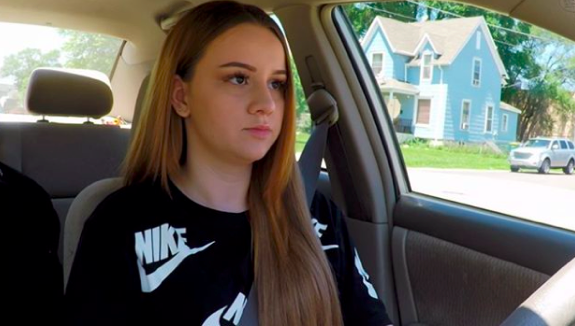 Kayla Sessler is once again "young and pregnant!"
The star of Teen Mom: Young & Pregnant announced the news on Sunday by posting a photo to her Instagram of her son, Izaiah, holding an ultrasound photo and wearing a "big brother" T-shirt.
Kayla— who is the first girl from the show to get pregnant again—has starred on the 'Young & Pregnant' since it premiered in 2018. Most of her Season 1 segments revolved around the drama with her first baby daddy, Stephan Alexander. Kayla and Stephan have since broken up and she is now dating Luke Davis, who is the father of this baby.
Luke attends Kishwaukee College where he plays basketball. Kayla first started posting photos with Luke last summer and it seems he plays an active role in Izaiah's life.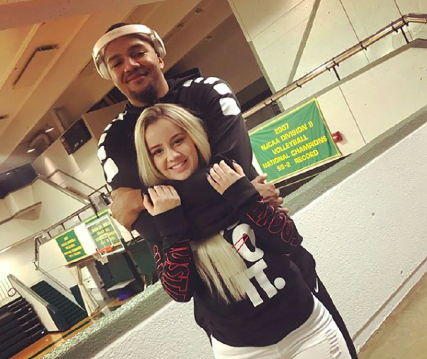 While Kayla is the first 'Y & P' girl to get knocked up again, many of the other girls from the 'Teen Mom' franchise got pregnant with another baby by another man within a few years of having their first child.
Many of Kayla's 'Young & Pregnant' co-stars have expressed congratulations to her. Jade Cline wrote, "Was wondering when you were going to tell! Lol. So excited for y'all. I love you guys."
Brianna Jaramillo wrote, "Congratulations!! Love you!!"
Even Angela Babicz from Ex on the Beach popped in to say congratulations.
'Teen Mom Young & Pregnant' was just renewed for a second season. As The Ashley previously reported, all of the girls except Lexi Tatum were asked to return for the second season.
Kayla posted that her baby is due in August, which would make her about three months along in her pregnancy. We will undoubtedly get to see her whole pregnancy journey play out when Season 2 premieres later this year.
RELATED STORY: 'Young & Pregnant' Star Kayla Sessler Says Baby Daddy Stephan Alexander Hasn't Seen Their Son in Months
(Photos: MTV; Instagram)