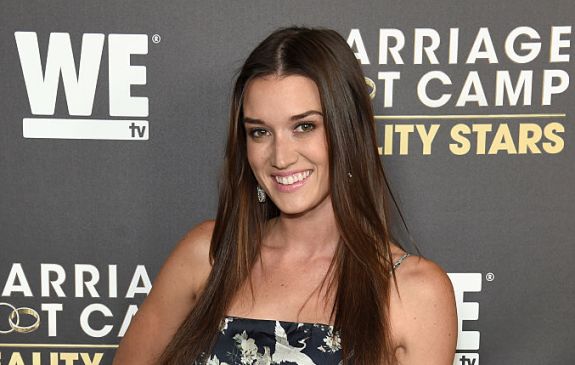 Jade Roper is speaking out about her negative experience appearing on WEtv's Marriage Boot Camp: Reality Stars.
Jade, who appeared on the show with her now-husband Tanner Tolbert back in 2016, says that her time in the 'MBC' Mansion actually harmed her relationship with Tanner, and that it damaged her emotionally.
"It was actually almost traumatic [instead of] actually helping us," Jade told Kail Lowry and Lindsie Chrisley during an episode of their Coffee Convos podcast.
"You wanna know how much it really messed with me? Every night until [our season] aired I would have nightmares about it, for five or six months straight."
'Marriage Boot Camp' takes couples looking to get help in their relationship and puts them through a series of drills, all while living together in a house with other famous couples. Kail appeared on the show with her now ex-husband Javi Marroquin in 2017, and Lindsie stated that she had been approached to appear on the show with her husband, but had declined.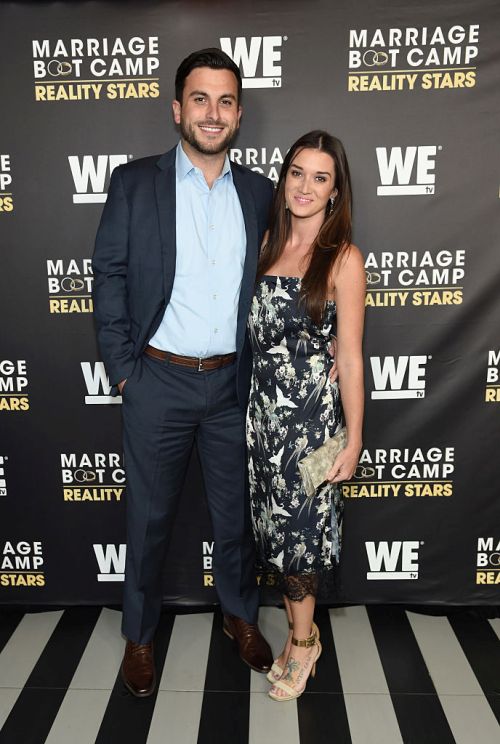 According to Jade, Lindsie made the right decision by turning the show down.
"I wanted to crawl into a black hole or something and wait for the filming to be done," Jade said, adding that she and Tanner received no real relationship help during their time on the show.
"I just felt like, obviously they're making a show, obviously they want story lines. But I felt like nobody was really there to actually give us therapy," she said. "Nobody ever really took me aside when I needed some therapy and actually talked to me. It just really messed with my psyche."
Kail— who stated she demanded separate beds for her and Javi when they were living in the 'MBC' house— agreed that the show's "therapy" offerings are pretty useless.
"I think the drills, if we went home and saw a real therapist that cared about us and applied the drills, it would work…but in a show circumstance, on reality TV, hell no," the Teen Mom 2 star said. "Mixing that with therapy, it's like, you're going to need therapy from [reality TV] therapy."
"Yes, there were things that we talked about that probably wouldn't have been talked about otherwise, as a couple were good for us, but the show itself was hard," Jade added.
Jade and Tanner, who both appeared on 'Bachelor' Franchise shows before meeting on Bachelor in Paradise in 2015, worked through their issues after 'Marriage Boot Camp.' The couple has been married since January 2016, and are currently expecting their second child.
Listen to Jade's full interview on Coffee Convos below!
(Photos:Jamie McCarthy/Getty Images; Instagram)