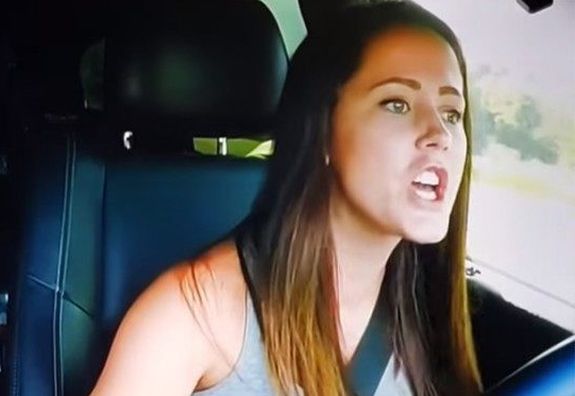 Jenelle Evans made it clear over the weekend that she has split with her husband David Eason and, while the Teen Mom 2 star has not revealed what exactly caused her breakup, The Ashley can now reveal what was happening on The Land in the days leading up to David leaving!
The Ashley's sources tell her that, early last week (right before the breakup), Jenelle and one of the 'Teen Mom' executives had a loooong phone call in which Jenelle ranted and accused the producers (particularly her main producer Kristen Schylinski) of ruining her marriage and purposely doing things they know will upset David.
"Jenelle was screaming at the executive that every week, her life gets worse because of the show airing and was dropping F-bombs like crazy at the producers, Kristen, and even her mom [Barbara Evans]."
"She was particularly angry at Kristen during the call," the source added. "She told [the exec] that she doesn't trust Kristen, and that Kristen is fake because she tries to make it seem like she's on Jenelle's side when really she is trying to hurt Jenelle's marriage."
(From what The Ashley's behind-the-scenes sources tell her, there are no plans to have Kristen replaced as Jenelle's producer, though…at least as of now.)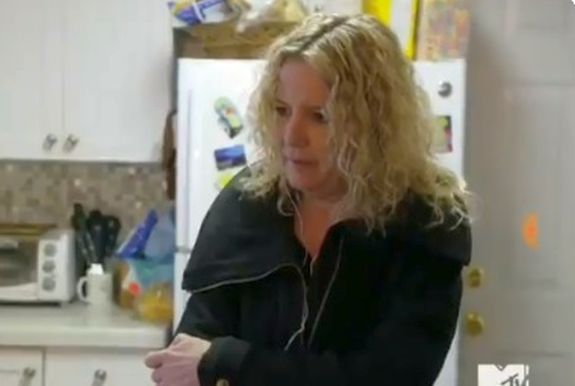 "She said Kristen wants David out of [Jenelle's] life because of the problems he causes for the crew with filming, which is obviously not true," the source added. "She accused Kristen, and the other producers but mostly Kristen, of manipulating scenes to make David look bad. She said that's why her life is in such bad shape right now and David is so mad at her."
The Ashley's source tells her that Jenelle did not mention anything about splitting with David at the time of the call, though, so the breakup must have happened very soon after. However, the source believes that the episode shown last Monday was the straw that broke the swamp camel's back.
Last week's episode featured a scene in which Babs confessed she's only being nice to David because she's afraid he'll "snap in a haaaartbeat," and that Jenelle gets "in trouble" with David every time she films for the show. Barbara also stated that she believes David "is hurting" Jenelle and there's a "domestic violence thing" happening on The Land.
S9ep5 Jenelle part 4 pic.twitter.com/VMfyJdrfxX

— Wayward Daughter (@Waywardaughter0) February 12, 2019
The Ashley's source tells her that Jenelle was absolutely livid that the producers allowed Barbara to say those things on camera. While she mainly blames the producers, because she believes they "coax" her mom into saying things like that, she was also very mad at Barbara.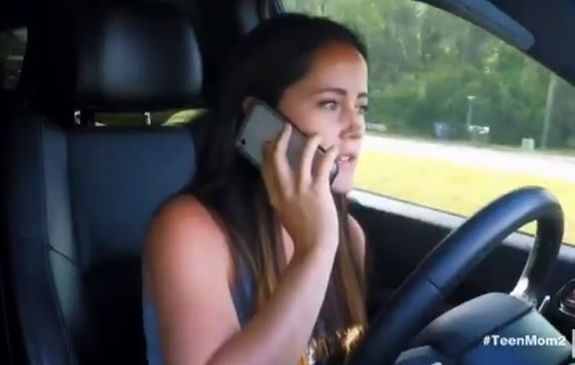 "She kept saying 'f**k you guys and f**k my mom' on the phone," the source said. "She mentioned to [the exec] that she believes Kristen and her mom have worked together in the past to purposely make David look bad because they both want David out of her life."
Jenelle was also upset that the security guard, Andre Sanders, was summoned to have that conversation with Barbara. Jenelle considered Andre a friend, as he is very close to her sons and got along with David, so she felt betrayed. As you'll remember, Andre was the person who married Jenelle and David back in September 2017. She was more upset that the producers put Andre in that scene than she was at Andre himself, though.
(You may remember that The Ashley told you about this security guard chat scene back in December. Andre was only part of this scene because Barbara literally had no one else to film with. She had already filmed a bunch of scenes with Kristen about this topic, so they needed her to talk to someone else so they chose Andre. He was not chosen purposely to upset Jenelle, just for the record.)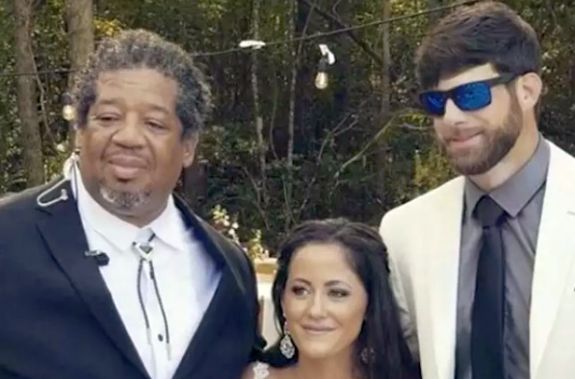 The Ashley's sources tell her that, so far, Jenelle has not filmed about the breakup.
"The producers and the crew are very worried for Jenelle right now and they are really, really hoping this breakup is permanent," the source added. "They have had so many of these before, but this one is the longest that they know of."
The Ashley will update this story when more info is available.
RELATED STORY: Trouble on The Land! Jenelle Evans Declares She's "Separated" From Husband David Eason