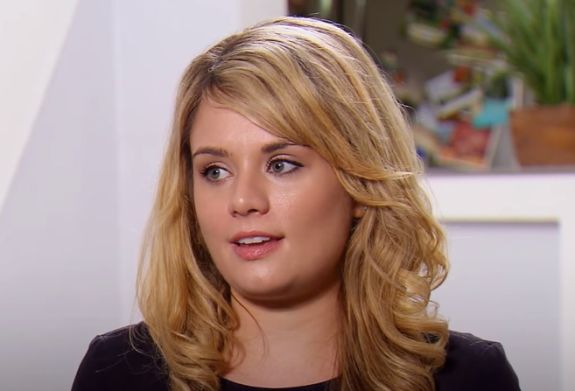 Kate Sisk's journey on Married At First Sight has been difficult…and at times, difficult to watch for the show's viewers. Kate— who met and married Luke Cuccurullo at the beginning of the Season 8— has dealt with her husband telling her that he is "repulsed" by her, and his refusal to have little to no physical contact with her. In addition, on a recent episode Luke accused Kate of possibly having a drinking problem.
In an exclusive interview with The Ashley, Kate reveals how she felt betrayed by her new husband and discusses her alleged drinking problem.
Kate and Luke's relationship is perhaps the most-talked about this season on social media, with many 'Married At First Sight' fans expressing anger over the way Luke has treated Kate. She says she agrees with the show's fans regarding how Luke acted toward her.
"I agree Luke was treating me poorly, absolutely," she told The Ashley. "I felt bullied. But, I believed the best way to handle it was to be patient, and figure out why Luke was bullying me, and to not let his actions deter me from treating my husband with grace and kindness."
The episode in which Luke told show expert Dr. Pepper that Kate "drinks a lot" and that she may have a drinking problem was particularly hard to relive, says Kate.
"This scene brings up a mix of emotions. The first is sadness," she said. "It's really hard to watch this scene. It kind of puts me back in that place where I was sad, watching myself hurting. I also feel betrayed that my husband would make such an allegation on national television without discussing it with me first."
Viewers praised Kate for handling the situation so well.
"I feel proud that I was able to stand up for myself and dismantle the allegation," she said.
Kate stated that– for the record– she does not have a drinking problem. However, she does understand how Luke may have come to that conclusion.
"I do admit [I was] drinking more wine than I usually do at that time," she said. "Living with a stranger, a husband that is not attracted to me, that sometimes says hurtful words is challenging. But it was shocking to hear Luke thought I was drinking 'a lot' because I was drinking the wine Luke gave me as a housewarming gift."
For Kate, Luke's accusations may have long-term, real-life repercussions.
"This situation was handled poorly. I'm not sure Luke understood the implications of his actions, telling a producer on national television he thought his wife drank too much," Kate said. "Of course I'm not happy that this will be tied to my name now. But, I'm on reality TV. It's the good, it's the bad. These are things that happened to me and I'm not regretful that I put myself out there. Yes, drinking will be tied to my name, but hopefully so many other, good things will be too."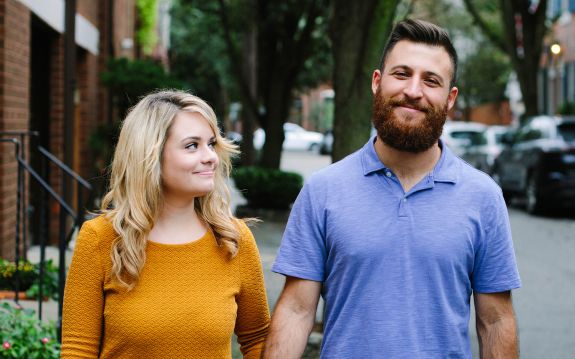 Luke's lack of attraction to his wife has resulted in the couple having little to no physical intimacy, and Luke stating that he felt he was being pressured into having sex with his wife. While Kate agrees that Luke was feeling the pressure, she denies that it was coming from her.
"The pressure was coming from the fact that he knows that as husband and wife, it is expected to be physically intimate," Kate said. "He knows that in our marriage, he doesn't have to do anything he doesn't want to do, but I understand the pressure there is on him to be physically attracted and intimate with me.
"[His] lack of attraction [to me] is hard for both of us," she said, adding that Luke is "exactly" the type of guy she would normally date, physically.
She also added that, despite how it looks to 'MAFS' viewers, she and Luke have had some good times, even though many of them did not make it onto the show.
"I was disappointed they didn't show Luke and me surfing in Costa Rica," Kate said. "I feel like a big part of why we were matched was our love for adventure and trying new things. Luke grew up surfing and it has always been a big part of his life. I have never tried it and it took some courage to just got for it! But after a short lesson, I stood up a few times. It was a really great moment for us on the honeymoon that no one ever got to see."
Kate says that 'Married At First Sight' fans have been very kind to her, which has helped her deal with the difficult episodes.
"I just want to thank all the viewers who have sent me sweet, encouraging and loving messages – I read them all and they make me smile," she said. "I've also gotten a lot of really kind messages from fans that really keep my spirits up!"
It has not yet been revealed if Kate and Luke chose to stay married on Decision Day (which will be shown on a future episode). Their relationship continues to play out on 'Married At First Sight,' which airs Tuesdays on Lifetime.
Watch a sneak peek clip of tonight's new episode below, in which Kate talks to Luke's mother about their relationship!
(Photos: Lifetime, Instagram)