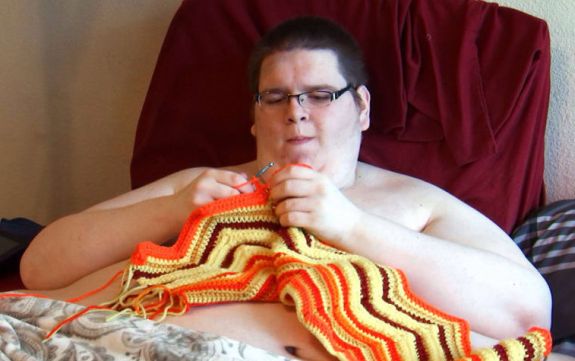 Yet another cast member from TLC's My 600 lb. Life has passed away.
TMZ broke the news on Tuesday that Sean Milliken, who starred on the show's fourth season, died Sunday after suffering complications from an infection. He was only 29 years old.
According to a Facebook post made by Sean's father, Sean died at a Texas hospital, where he had been receiving care.
"Sunday he was having problems with his breathing; they were able to resuscitate him and a short time later his heart stopped," Sean's dad wrote.
Sean had reached a weight of 900 lbs. when he appeared on the show in 2016. At the time, he was bedridden and cared for by his mother Renee. During his episode he underwent a sleeve bypass operation that helped him lose about 300 lbs.
Sean's mother died in 2017. Her death changed Sean's life in multiple ways.
"His mother's passing was extremely hard," Sean's friend Ashley Boone told Radar Online, "I think it changed him because he had to become independent which he'd never been before."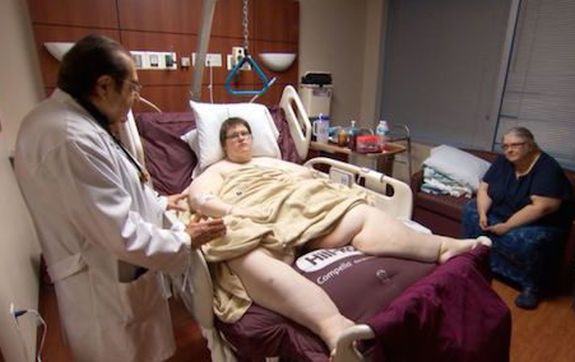 Following his mother's death, Sean deleted much of his online presence. However, it appears that he continued to live in Houston, Texas (where the show's doctor, Dr. Now, works out of).
"As most of you know he was in Houston, Texas to be a part of his long struggle with his weight," Sean's dad Matt wrote on Facebook on Sunday. "Today he lost the battle, but is now free to be with his mom, Renee M. Milliken. I'm sure she was waiting for his return home to be with the Lord and her."
"They are both at peace now; in my mind a lot better place without the struggles we have with our bodies on earth!" he added.
Unfortunately, Sean is not the only 'My 600 lb. Life' participant to pass away. In August 2018, two former stars— Lisa Fleming and L.B. Boner— died weeks apart. In November 2017, Robert Buchel died from a heart attack while he was shooting Season 6, and in 2013, Season 1's Henry Foots passed away due to a medical issue not related to his weight.
Watch the video below to see a portion of Sean's 'My 600 lb. Life' episode:
(Photos: TLC)