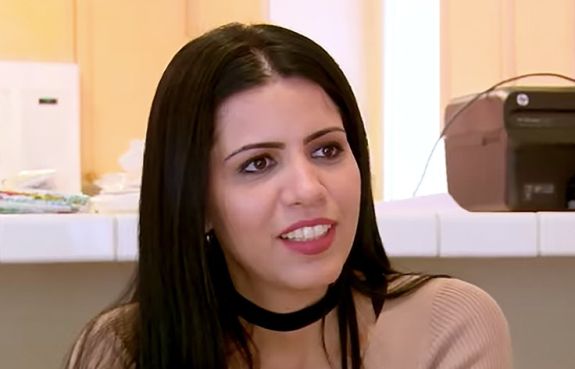 90 Day Fiancé star Larissa Dos Santos Lima has already moved on from husband Colt Johnson!
Just one month after the divorce filing (not to mention the crazy catfight between her and Colt that ended with them both bloody and Larissa behind bars…again), Larissa has revealed that she already has a new boyfriend.
Larissa posted to Instagram to let her fans know about her new beau. While she did answer fans' questions about her rebound man, the Season 6 star did not actually reveal his identity or post photos of his face.
"He's like a dream," Larissa wrote of her new boyfriend on Instagram stories.
In other posts, she revealed that her new boyfriend is Italian, and is 26 years old but "more mature than 40."
(We can assume this means he doesn't live with his mother like ol' Coltee does?)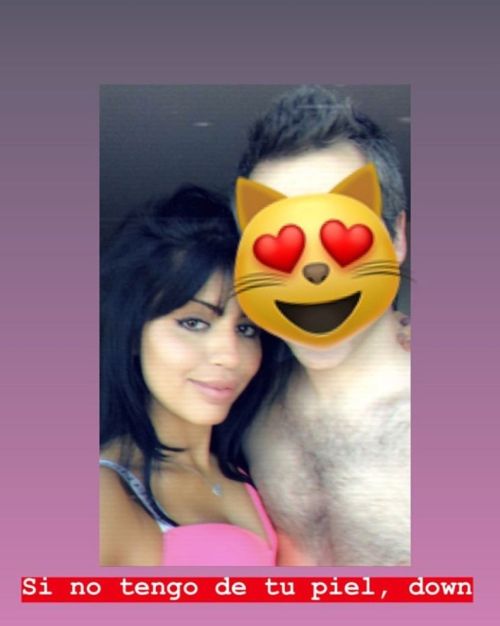 Larissa also wrote that her boyfriend is "very private and not into social media" so she plans to "try to keep him out of public eyes for a while." She also said he has blue eyes "like Sinatra" and bought her flowers for Valentine's Day.
For fans who are eager (for some reason) to see Larissa's boyfriend's "Sinatra blue" eyes, he will apparently be making his public debut at her upcoming "Divorce" party, which will be held at the Crazy Horse III strip club in Las Vegas on March 2. (Colt is also having a Divorce Party which will also be held at Crazy Horse III, just one day before Larissa's.)
Larissa told her Instagram followers that she's in a healthier mental state with her Mystery Man than she was while she was with Colt.
"I feel in peace," she wrote on Instagram. "I thought that be happy was a dead dream. Now I see how much is important hugs and kisses."
It's no surprise that Larissa feels more peaceful now than she did when she was with Colt, considering the disaster their short marriage was.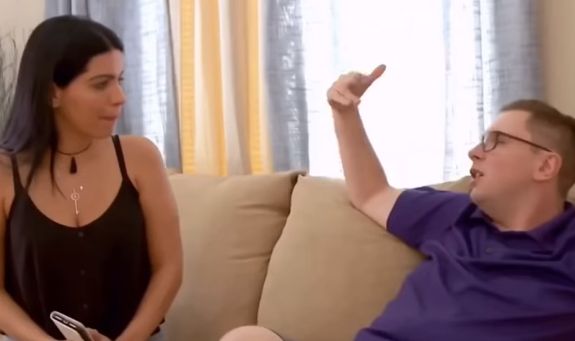 As The Ashley previously reported, Larissa has been arrested and charged with domestic battery against Colt numerous times over the past few months.
In November 2018, Larissa was arrested and booked into the Clark County Jail for domestic battery after she posted a series of troubling messages to her Instagram account that claimed she was being held against her will by Colt and that he was abusing her. Later, Colt told his fans on Instagram, "Larissa was arrested this afternoon. She suffers from high anxiety and severe depression. She overreacted to problems that do not exist."
Larissa was then arrested again in January. At the time, Larissa shared a bunch of Instagram photos documenting injuries she claimed Colt gave her. A fight ensued and the cops were called. After surveying the scene, they opted to take Larissa to jail.
"Larissa's been charged with domestic battery. I didn't press charges, but the State of Nevada did. She has to go to trial," Colt wrote on Instagram at the time. "Even if her case is dismissed it might still affect her chances at applying for a green card."
Immediately following that arrest, Colt filed for divorce from Larissa.
Since the divorce filing, Colt and Larissa have been sparring on social media.
"I don't understand my soon to be ex-wife," Colt told his Instagram followers last month. "She comes to America with literally nothing. The suitcases she used for travelling I provided for her. On her arrival, I already had clothes waiting for her to wear and everything she needed to start a basic life in America.
"Over the course of months, I continued to provide for her, gave her shelter, food, and supported her wants and dreams. My sole mission since her arrival was to see that she was happy, taken for and nurtured. Every time she was in trouble, I was there."
Naturally, Larissa told fans her side of the story (while also begging for cash).
"I have no income at this moment, since I can't legally work yet and I can't start my business," she wrote after starting a GoFundMe campaign. "I also never had access or any control of the money we made on the show and with the cameos. They did buy to me some girl stuff so I could use on the show."
RELATED STORY: "90 Day Fiance" Star Colt Johnson Files For Divorce From Larissa Dos Santos Lima Following Fight; Larissa Begs Fans For Money
(Photos: TLC, Instagram)